The sad, sudden death of Mayor Ed Lee shocked not only San Franciscans, but people all over the Bay Area.  As a person, Lee was almost universally liked. His low-key, gentle style came as a relief after the flamboyant personalities of Gavin Newsom and Willie Brown. His policies proved more controversial, but whatever one thinks of specific decisions, there can be no doubt that during Lee's tenure, San Francisco gentrification went from being a concern to a full-blown crisis. As a 24-year city resident, I feel compelled to offer a few thoughts to the next mayor of San Francisco:
Dear Mayor,
I don't know your name yet, or your politics or your platform, but it doesn't matter. Whether our next full-term mayor turns out to be current Acting Mayor London Breed or one of the at least half-dozen other potential candidates being talked about, you need to recognize that our city is in crisis. That crisis can be summed up in one image from an event I attended downtown: Heading out of the Montgomery Street BART station, I saw a homeless man, an older African American, huddled on the sidewalk with his few belongs, ignored by the well-dressed professionals zipping by. On the street, a gleaming, brand-new Tesla zoomed past. And another. And another.
Welcome to the City of Income Inequality, and the next mayor of San Francisco must face the fact that we have reached a state of emergency. Earlier this year, Bloomberg crunched the numbers and found that the income gap between the richest and poorest San Franciscans was the highest of any city in the country.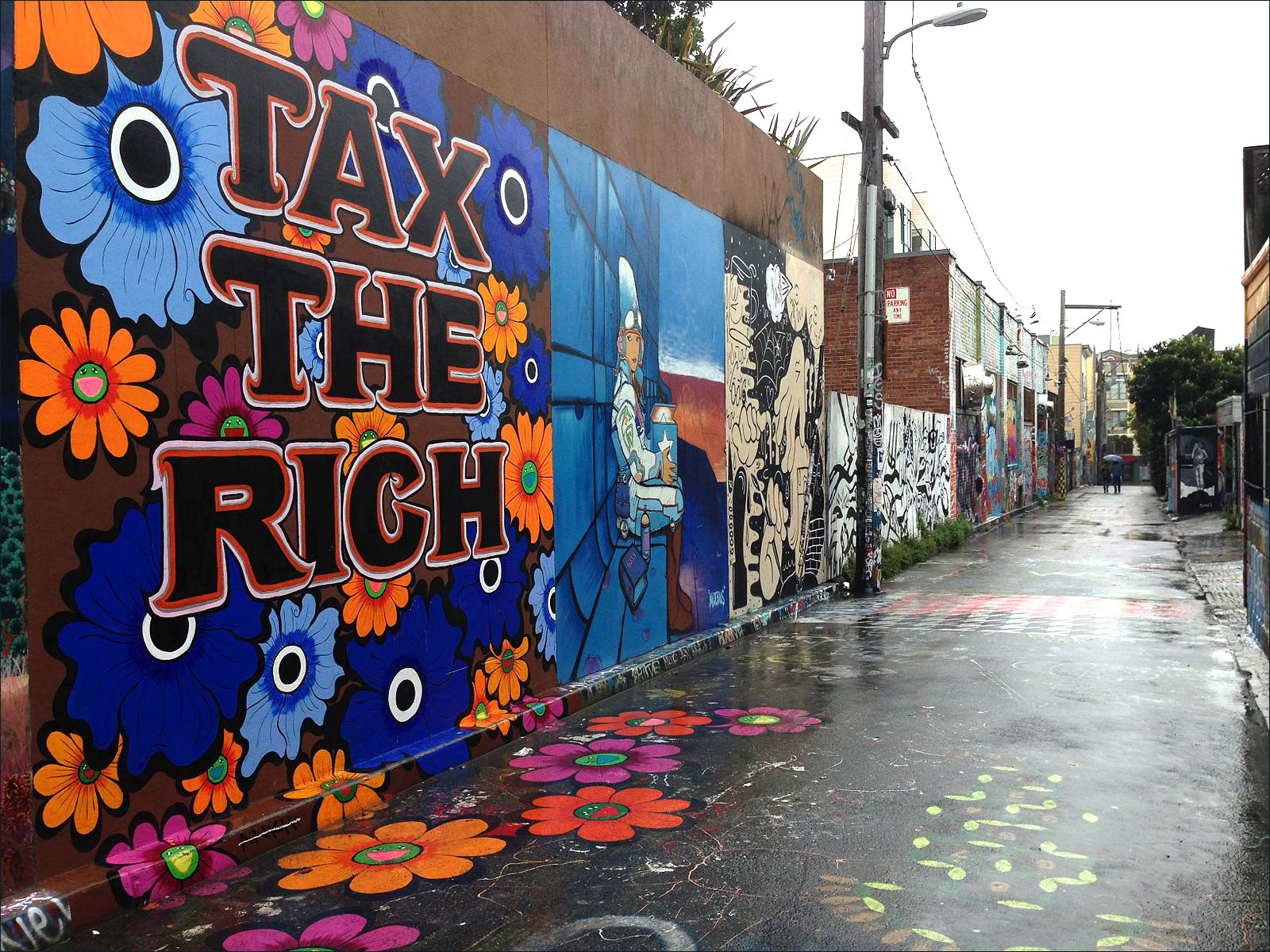 The rent for a one bedroom apartment in San Francisco now averages a breathtaking $3,390 per month – meaning that a $40,000 annual income won't even cover the cost of housing, much less buy food, pay PG&E, etc. At that level of gentrification, it's effectively impossible for an artist, an entry-level nonprofit worker or a single mom working in retail to live in this city. Even people with what should be good jobs, like nurses and teachers, struggle to keep a roof over their heads.
City officials have pushed to increase housing construction, with some success. According to a recent report, as of last month over 5,000 units were under construction, with some 64,000 "in the pipeline."  Of course, there's no guarantee all those pipeline units will actually get built. Worse, that 64,000 unit total includes only 5,600 affordable rentals – and again, we're a long way from knowing they'll all get built.
The gentrification crisis has accelerated the decline of San Francisco's Black population, which dropped from 13.4 percent of city residents in 1970 to just six percent in 2016. The city is losing Latinos too, at the rate of about 1,700 per year, even as our overall population increases.
The next mayor of San Francisco must confront the reality that the very character of our city is at risk. This famously diverse and eccentric place – that once spurred comments like, "North America used to be tilted, and everything loose rolled to San Francisco" – can't be that if only people with incomes well into six figures can afford to live here. We need aggressive, creative strategies to get more affordable housing and save what we're losing, and quickly.
---
CLICK TO SHARE AND TWEET: A priority for the next mayor of #SanFrancisco: recognizing and confronting #gentrification and the #affordablehousing crisis.
---
But San Francisco's crisis goes beyond just housing. That river of tech money that sent housing costs soaring somehow hasn't found its way into the city treasury. Astonishingly, "emergency" fee increases at city parks and other facilities, implemented seven or eight years ago to cope with recession-induced revenue losses, have never come back down. For example, the cost for an adult to swim in a city pool was $4 in 2009. Now it's $6, a 50 percent increase. Fees for kids, low-income residents, and monthly passes are lower, but have also risen, as have fees at all sorts of city facilities.
$6 may not sound like much, but for that single mom trying to make do on $40,000 a year, it's prohibitive.
San Francisco has come to epitomize the opening of Dickens' A Tale of Two Cities: "It was the best of times, it was the worst of times." San Francisco is awash in personal and corporate wealth, but while that mass of cash has fueled rampant displacement and gentrification, it mostly hasn't trickled down to the city services on which working families depend. We urgently need a serious rethinking of the city's tax structure to tap into that wealth and put it to work for those without high-paying tech jobs.
The next mayor of San Francisco must recognize the magnitude of this crisis, and that business as usual cannot be an acceptable option.
Bruce Mirken is Greenlining's Media Relations Director. Follow him on Twitter.