As a working class Black man who lives in the United States, I constantly reflect on my privilege. I have always had health care, access to education, and crucially, freedom from day to day violence. Whether that violence takes the form of a neighborhood shooting, police harassment, or extrajudicial violence by law enforcement, I have been free from it. This freedom does not always extend to my Black brothers and sisters who are killed by the police at disproportionately high rates. It also does not extend to those who face gun violence in urban areas, or violence from racist redlining policies, such as the decades-old practice by the Federal Housing Administration (FHA) of refusing to grant home loans to non-White families – now ended, but whose after-effects remain. Studies by public health experts now link the history of redlining and economic divestment to the urban violence that plagues many cities. The legacy of redlining persists, and affects communities of color to this day.
The effects of redlining, combined with a history of police misconduct, has led to a tenuous relationship between Black Oaklanders and systems of power. As an Oakland native, I have seen how my hometown's police department has been mired in controversy for years. Recent scandals, ranging from sexual misconduct to racist text messages, have plagued the Oakland Police Department. However, OPD's recent misconduct continues a longer legacy: In 2003, the federal government assumed oversight of the department after it became embroiled in the Riders scandal, involving a group of four OPD officers, known as "the Riders," who allegedly assaulted residents, planted evidence, and committed false arrests. While three of the officers were found not guilty of criminal charges, the shadow of the abuse the scandal exposed still looms over Oakland as federal oversight continues and the suspected ringleader of the Riders remains a fugitive.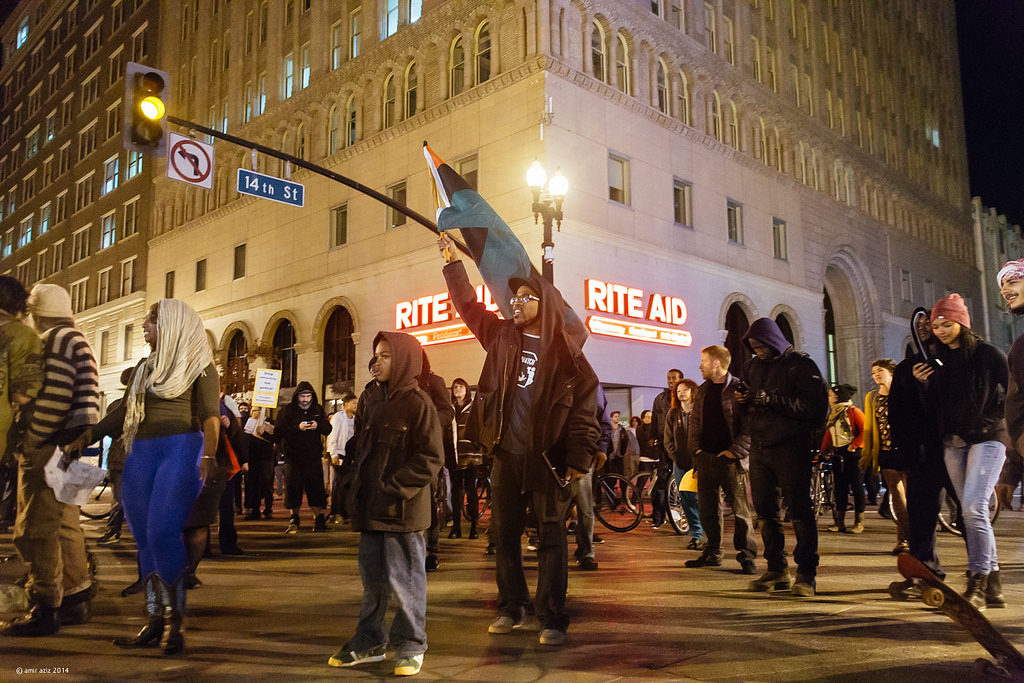 Just recently, OPD has also been found to respect Black motorists less during routine traffic stops. This troublesome history has culminated in a sense of communal mistrust which calls into question the legitimacy and effectiveness of the department.
---
CLICK TO TWEET: Are we looking in the right places to address violence in the U.S.? @DenzelTongue @greenlining doesn't think so.
---
In the United States, we are taught that police serve and protect citizens from violence, but time and time again, I see departments fail in this role. This is especially personal for me – four years ago, I lost my cousin to gun violence. No officer was there to protect him or prevent the shooter from taking his life. Many would call for strict punishment and heavier policing to right this situation. However, time, learning, and reflection have given me more perspective. Reflecting upon that night, I wonder if my cousin's killer had access to the same life opportunities that I did. I wonder if he ever had access to basic needs such as a stable home, quality education with teachers that care, and guidance from a mentor. Unfortunately, many of these circumstances do not exist for people of color throughout this country, and will not until we decide to equitably invest in communities of color.
As I reflect, I wonder what role, if any, police could have played in preventing my cousin's death. Police do not address affordable housing, nor do they support public health infrastructure or ensure quality education. Evidence shows that most officers do not spend the majority of their time pursuing violent offenders or supporting violence prevention. Therefore, I question the ability of police departments to truly make an impact on violence. Instead, I wonder what would happen if governments chose to invest in bold solutions to violence and poverty such as universal health care, high quality education for all students, and significant affordable housing development.
Denzel is Greenlining's Health Equity Fellow. Follow him on Twitter @denzeltongue.