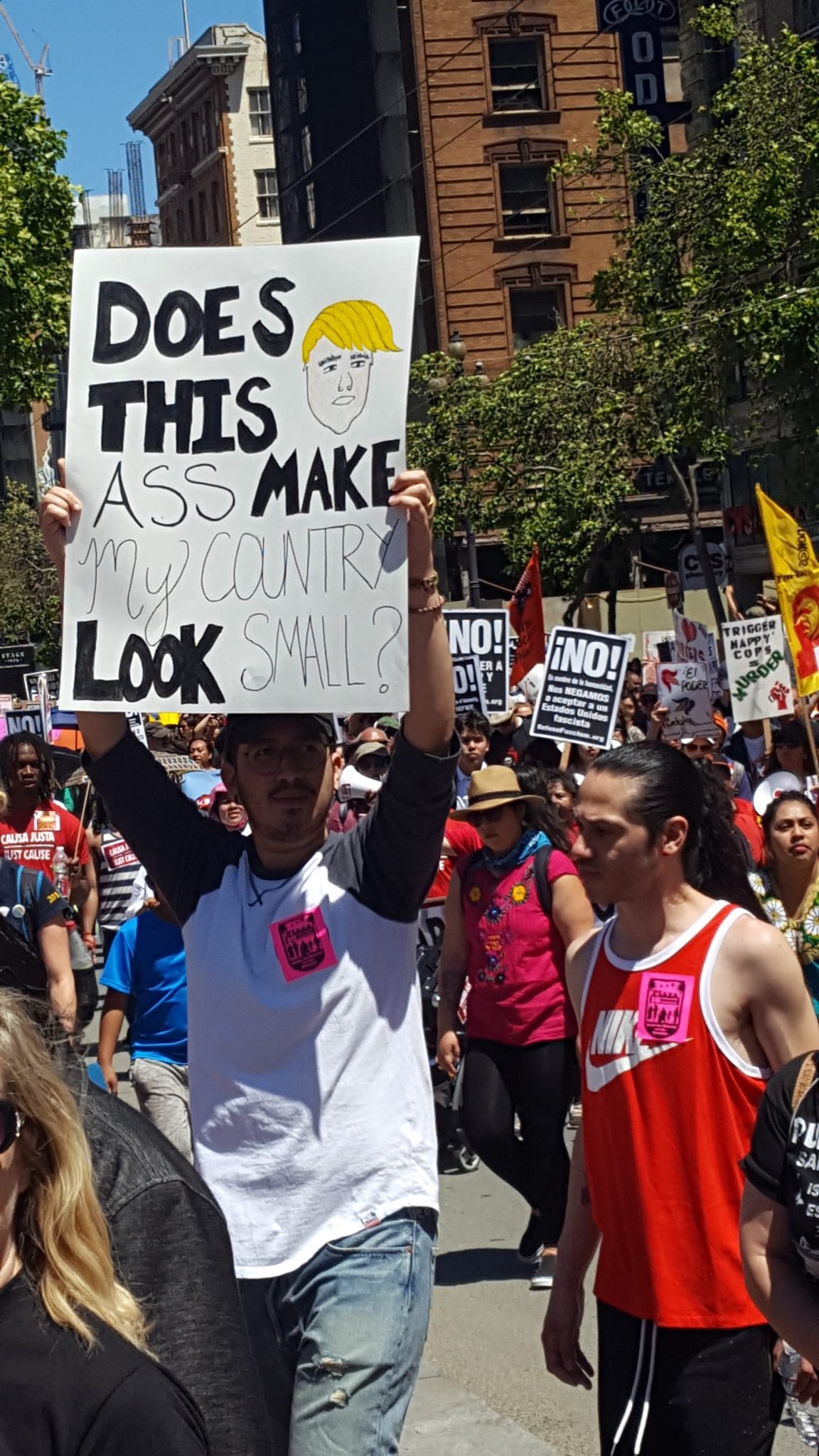 If you've noticed the photo that accompanies my blog posts, you've probably figured out that I'm white. I don't normally bring that up, but this message is particularly for my fellow white people. We need to face the fact that we caused the Trump problem, and we have to take responsibility for fixing it.
We elected Trump, who, according to the exit polls, lost nonwhite voters by over 3-to-1 while carrying whites by a comfortable 20 point margin. Whites – not all of us, but a healthy majority of us – inflicted upon America the torrent of hate, narrow-mindedness, pathological lying and disregard for facts and science that has marked the U.S. government since inauguration day.
People of color can't fix this by themselves. Oh they're trying – from well-known voices like Jose Antonio Vargas, Dean Obeidallah, and Rev. William Barber to millions of mostly invisible citizen-activists writing letters, registering voters, signing petitions and educating their communities. And they'll keep at it.  But we must not leave them to do this alone, any more than we should leave the tens of thousands left homeless by the Houston floods to their own devices.
---
CLICK TO TWEET: "White people like me caused the Trump problem, and we must take responsibility for fixing it." – @BruceMirken
---
This is not just about Donald Trump, though his administration has brought much of America's ugly side bubbling to the surface. It's about reclaiming an America where, as Martin Luther King Jr. famously put it, "The arc of the moral universe is long, but it bends toward justice." It's bending in the opposite direction now, and as white people – the group that still overwhelmingly has the money and power in this society despite a president who seems to be building his base entirely on a sense of white victimhood – we damn well better step up and fix it.
So what do we need to do? First, we must educate ourselves. For example, learn about the ongoing legacy of discrimination and redlining, a legacy whose effects are very much still with us. That doesn't mean you have to bury yourself in dry history economics texts. You can pick up a lot from engrossing, lively books like Isabel Wilkerson's The Warmth of Other Suns – the story of the Great Migration of African Americans from the segregated south to the only-somewhat-less-segregated north, and which along the way explains a lot about how housing segregation crammed people of color into overcrowded neighborhoods with underfunded services and bred the worst pathology later seen in some of America's inner cities.
Follow the Brennan Center for Justice to learn about the profound inequities in our criminal justice system and the ongoing attacks on voting rights. Yes, those attacks disproportionately impact people of color, and no, that's not coincidence.
Learn the real, often ugly, history behind U.S. immigration laws and about the contributions that immigrants, documented and otherwise, make to our society. I could go on, but you get the point.
Then, get to work. Make calls. Write letters. Argue – respectfully but firmly – with your Fox News-watching uncle. Donate to groups that defend immigrants, reform the justice system, stand up against attacks on Muslims, and protect voting rights. Organize in your community. Vote.
The country you save may be your own.
Bruce Mirken is Greenlining's Media Relations Director. Follow Bruce Mirken on Twitter.