At this point, we shouldn't be surprised. Without thinking twice, I can list dozens of examples of moral bankruptcy: Charlottesville, Muslim ban(s), Keystone XL Pipeline, the ban on transgender military personnel, Trumpcare… need I say more?
But after President Trump announced that he will end Deferred Action for Childhood Arrivals (DACA) – an Obama-era program that's benefited over 800,000 young immigrants – I found myself wondering how the president of the United States could be so UNAmerican. As each passing day becomes a new exercise in resistance and resilience, I am constantly learning how to channel fear and anger into allyship and support, be it for undocumented loved ones, their families, and other groups targeted by this administration.
Still, I find myself reflecting on the arc of incompetence and hatred that has defined this administration…
I wonder what it's like to go to work every day trying to make peoples' lives more miserable…
I wonder what it's like to abandon hundreds of thousands of young people who came to the United States through no choice of their own, AFTER claiming to "not favor punishing children, most of whom are now adults, for the actions of their parents…" 
I wonder what it's like to hear from pundits and politicians across the political spectrum, urging you not to punish immigrant families, and spit in their face by doing the opposite…
I wonder what it's like to demand that Congress take immediate action by passing comprehensive immigration reform, when you have almost no expertise – or credibility – on policy development…
I wonder what it's like to be so consumed by xenophobia and bigotry, that seeing brown and black people fills you with unconscionable fear and disgust…
I wonder what it's like to obsess about making America WHITE again…
I wonder what it's like to demonize honest, hard-working immigrants who MAKE AMERICA GREAT…
Truth be told, I don't want to know the answer to any of these questions. Those who find bigotry in vogue, will only be remembered for standing on the wrong side of history. Sadly, there is no antidote for someone so allergic to truth and justice.
For now, the question remains: where will you stand?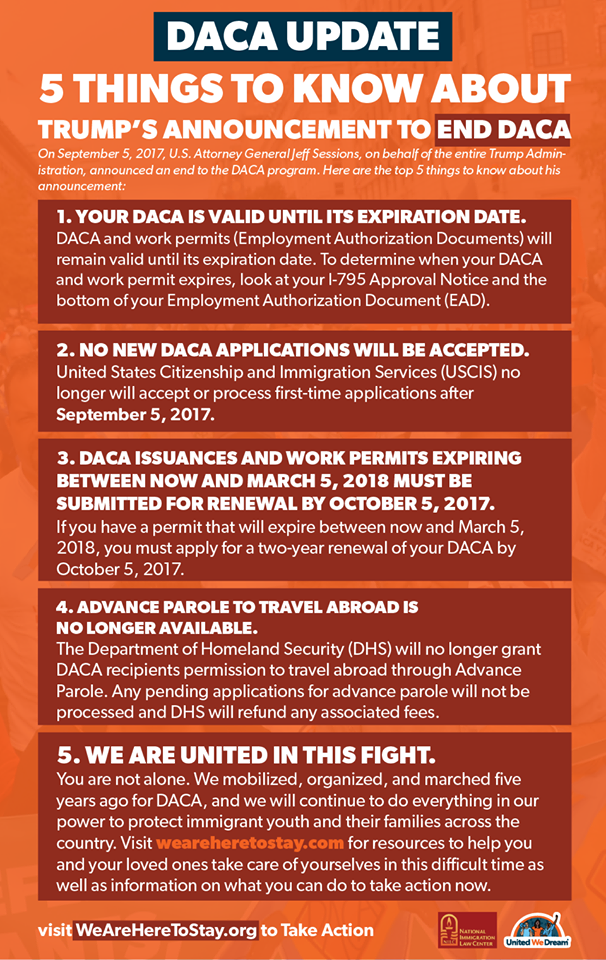 Learn more about how the end of DACA affects you and your loved ones, and stand up to hate.
Anthony Galace is Greenlining's Director of Health Policy. Follow Anthony on Twitter @anthonygalace.