Does the term climate resilience seem unfamiliar? Consider this:
Hurricanes Harvey, Irma, and Maria, devastating floods in South Asia, and the California wildfires.  What do these events have in common? For starters, they all happened during the time I've been Greenlining's Environmental Equity Legal Fellow — just two and half months. The real answer though, is climate change. Climate change contributed to, created the conditions for, or directly caused all those devastating extreme weather events.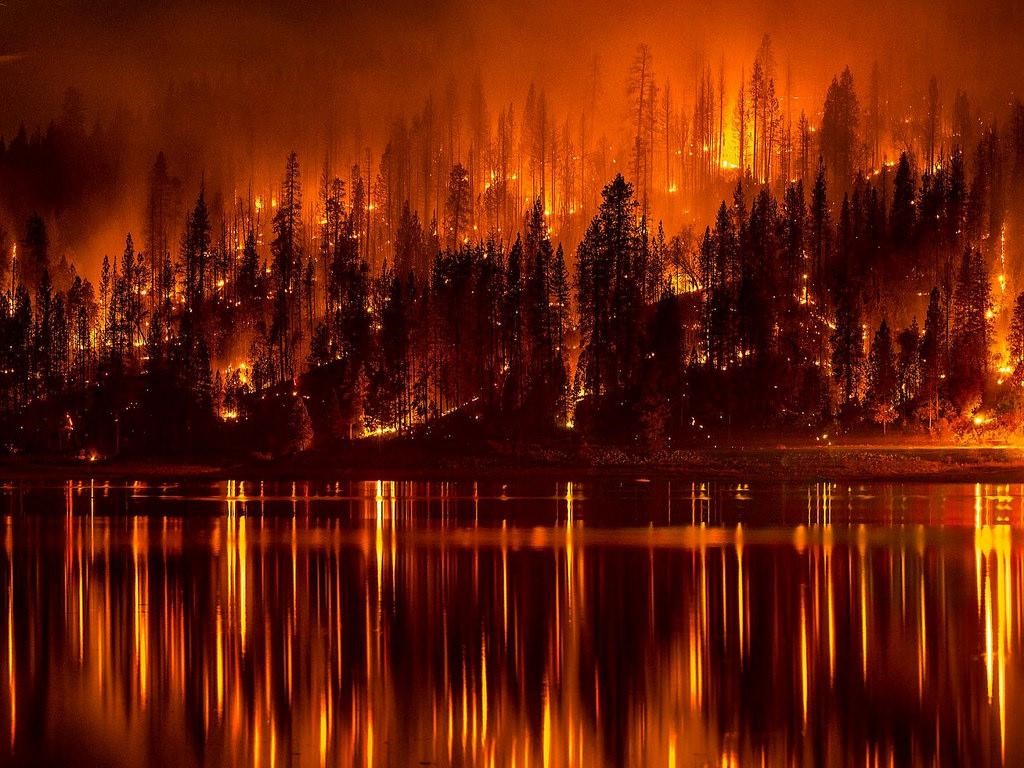 Scientists warned us for decades that the frequency and intensity of extreme weather would increase along with our planet's temperature. So, these back-to-back climate disasters should not surprise us, and yet they do. We've seen the devastation that unfolds when regions are ill-prepared to protect their frontline populations. We are not ready for the impacts of climate change and our most vulnerable communities pay the price. To change that, we need climate resilience.
---
CLICK TO TWEET: Raise your hand if you've witnessed fires, floods, extreme heat, and unhealthy air in 2017. It's time to start preparing, says @jordyn_bishop.
---
THOSE PRICES ARE STEEP
A shocking and rising death toll accompanies our planet's temperature increase. Hundreds of thousands of people displaced. Hundreds of thousands of damaged and destroyed homes, businesses, and structures. And even if climate disasters come as a surprise, the reality that impacts are unequally distributed should not. Extreme weather events linked to climate change are killing and devastating communities of color at disproportionately higher rates.
BUT WHY? MOTHER NATURE DOESN'T DISCRIMINATE
Mother nature may not discriminate, but people sometimes do. We know this because of policies such as redlining, the practice of drawing red lines around communities of color to mark them off-limits for loans and economic investments.  While this blatantly discriminatory practice is illegal today, the effects still linger. Climate change strikes communities of color first and worst, in part because redlined communities—by definition—have significantly less resources and infrastructure to respond to climate disasters.
Greenlining works to reverse the legacy of redlining by bringing investments and opportunities into low-income communities and communities of color. As a Greenlining Fellow this year, I advocate for an equitable focus on vulnerable communities in climate resilience and adaptation programs.
My work includes pushing for climate justice policies that center and uplift vulnerable communities, and policies that strengthen community resilience to disproportionate burdens like poverty and increased health risks. For more information on climate justice principles and recommendations, check out the document prepared by the Climate Justice Working Group this past summer: Advancing Climate Justice in California:  Guiding Principles and Recommendations for Policy and Funding Decisions.
THE TIME TO INVEST IN ADAPTATION IS NOW
Climate change is irreversible, at least within our lifetimes and our children's lifetimes. Emissions are already beyond the point of no return. We need robust investments to build, increase, and sustain community resilience to what lies ahead. And we need those investments ASAP because climate change will get worse. Earth warmed roughly 1°C during the 20th century.  Scientists predict the next century will see warming somewhere between 2-6°C. Earth's temperature is guaranteed to rise – we just don't know exactly by how much or how fast.
We do know we'll see more hurricanes, earthquakes, floods, droughts, wildfires, and extreme weather of all shapes and sizes at our doorstep. We have more climate disasters and changing weather patterns in our immediate future and we must prepare for them. Without climate resilience, we risk death, injury, and illness. Without climate resilience, we risk destruction, disaster, and displacement.  These are not exaggerations. We must consider how economic losses from a climate disaster can exacerbate existing economic inequality, and then we must aggressively and equitably get ready to deal with the impacts headed our way.
LOOKING AHEAD
The world's been talking global warming for a while now, but the conversation has focused on climate mitigation – that is, dealing with the causes of global warming. Climate resilience, or adaptation, means preparing for its impacts.  We've been kicking the adaptation can down the road, and we simply have to stop. Efforts to address adaptation and mitigation need not be mutually exclusive!  We can heal our planet and simultaneously protect and prepare our communities.
For the first time ever, California's annual budget earmarked a tiny percentage of cap-and-trade revenue specifically for climate resilience and adaptation. California's Strategic Growth Council (SGC) received $11 million of those climate adaptation and resiliency dollars. SGC works across the state's agencies to coordinate activities supporting sustainable communities, and is currently creating a Climate Change Research Program to direct that $11 million in competitive grant funding. Eligible research will address reduction of carbon emissions, "including clean energy, adaptation, and resiliency."  SGC is currently accepting written public comment on the Draft Research Investment Plan through Friday, December 15, 2017.
Greenlining wants the program to reflect the principles and recommendations developed by the Climate Justice Working Group, as well as actionable research that prioritizes adaptation and resiliency in our most vulnerable communities. Examples of research we'd like to see funded include:  What metrics is the state using to measure how well frontline communities are improving their ability to adapt? What does a resilient community look like and how will we know when we've achieved it?  How will we track where the investments are going and whether the funds reach the communities that need them the most?
While cap-and-trade dollars directed towards adaptation signals an important shift, we have just started. California must invest a lot more if we want to adequately prepare and protect our frontline communities.
Jordyn is Greenlining's Environmental Equity Legal Fellow. Follow Jordyn on Twitter.