For the past few months, Greenlining has participated in CalSEED, a grant program that funds creative and innovative clean energy ideas. CalCEF administers the 5-year program that offers innovators an opportunity to apply for early stage funding to support the research and development of their clean energy concepts.
The CalSEED team consists of several organizations, including Greenlining, that work with the entrepreneurs to help bring their ideas to life. The team includes nonprofits, lawyers, business accelerator programs and research institutions. Collectively, the CalSEED team provides the finalists with a diverse set of professional development support.
Through CalSEED, Greenlining brings a unique social equity-focused perspective to innovation that builds toward a stronger partnership between social equity and the innovation sector. Social equity means putting people at the center of clean energy innovation and making sure all communities have just access to the economic and health benefits of a green economy. This requires bringing more resources into communities that have suffered disproportionately from a lack of investments, particularly low-income communities of color.
---
CLICK TO TWEET:.@Greenlining + @Cal_SEED are working together to maximize social equity in #cleanenergy innovation.
---
We know that pollution and climate change disproportionately impact people of color and low-income communities. Low-income households and households of color often pay 3 times more of their household income for electricity, heating and cooling than higher-income households. Unfortunately, energy costs will only increase as climate change impacts worsen. A lack of adequate heating or cooling in homes can then lead to health issues such as asthma, cardiac-related illnesses and arthritis. Therefore, we must target clean energy solutions into low-income communities of color to reduce the disproportionately high climate burdens they face.
If you search online for grant programs that promote social equity, you'll notice not too many exist. CalSEED is a groundbreaking seed funding initiative in California that focuses on both clean energy innovation and social equity. Beginning with CalSEED, we have the unique opportunity to normalize social equity in the innovation and tech world, and ensure that underserved communities are at the forefront of a clean energy economy.
So, how will CalSEED make this happen?
Our approach is two-fold. We developed a "Social Equity In" and "Social Equity Out" strategy for CalSEED.
Social Equity In: Bringing in the Hidden Geniuses
We make sure diverse and underrepresented communities across California participate in CalSEED by bringing in applicants from small and diverse-owned businesses as well as from disadvantaged, low-income, LGBTQ, rural and veteran communities. Ultimately, we view CalSEED as an opportunity to support people who have incredible clean energy ideas for innovation – but maybe lack advanced degrees or significant experience in the tech world – to apply for funding and transform their ideas into reality.
Social Equity Out: Supporting Equity-led Clean Energy Solutions
We recognize that low-income communities of color lack access to clean energy resources, which is largely due to a dearth of economic investments and innovation in those communities. Disadvantaged and low-income communities require clean energy investments that create healthier environments, long-term job opportunities and that reduce the cost of basic necessities. CalSEED strives to address these issues by encouraging entrepreneurs to develop equitable energy solutions that benefit our most vulnerable populations.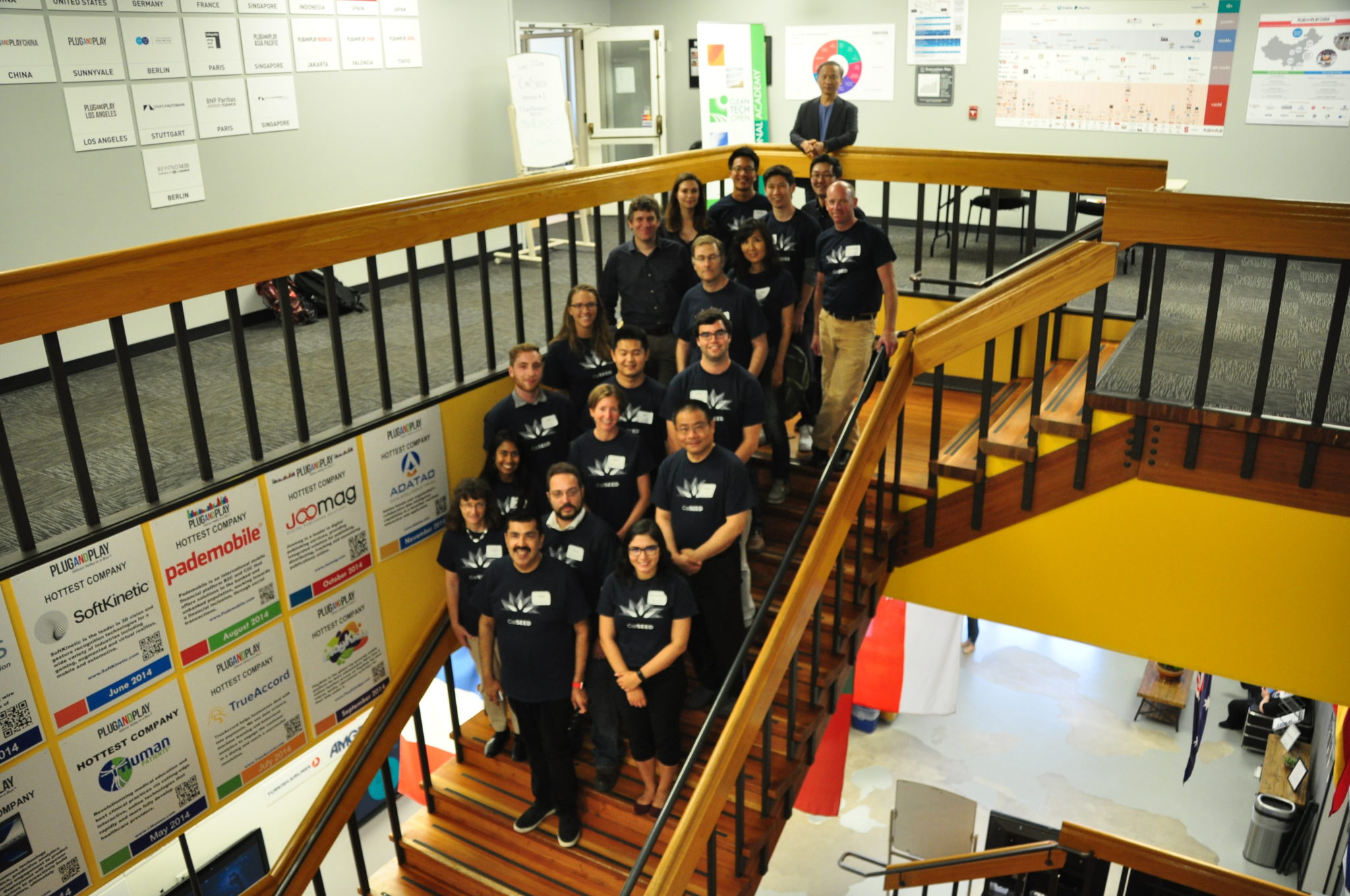 Greenlining is excited to announce that the CalSEED team recently finished reviewing the first round of applications! We appreciated the applicants' creativity in embedding social equity in their applications.
This first cohort includes eight finalists, several of which are small businesses, as well as a few women-owned businesses and minority-owned businesses.
Some notable innovations that aim to serve low-income communities of color include using solar steam in the Central Valley to help industries move beyond natural gas for their electricity and heating needs. Using solar steam would reduce air pollution and increase health outcomes in the Central Valley. Another innovation involves improving batteries for electric vehicles to make them more affordable. The technology will help increase access to electric vehicles in disadvantaged communities and also reduce air pollution. Many of the applicants intend to deploy their technology in communities with significant air pollution burdens, like Richmond, and find ways to bring job opportunities into the community.
Later this summer, Greenlining plans to work with each entrepreneur to find ways to further strengthen social equity in their projects. As the entrepreneurs begin their CalSEED journey and think about how to grow their companies, we will support and encourage them to provide training programs and job opportunities in underrepresented communities and partner with community-based organizations. Look out for a blog on Part II of the CalSEED journey!
Sona Mohnot is a legal fellow on Greenlining's Environmental Equity team. Follow Sona on Twitter.