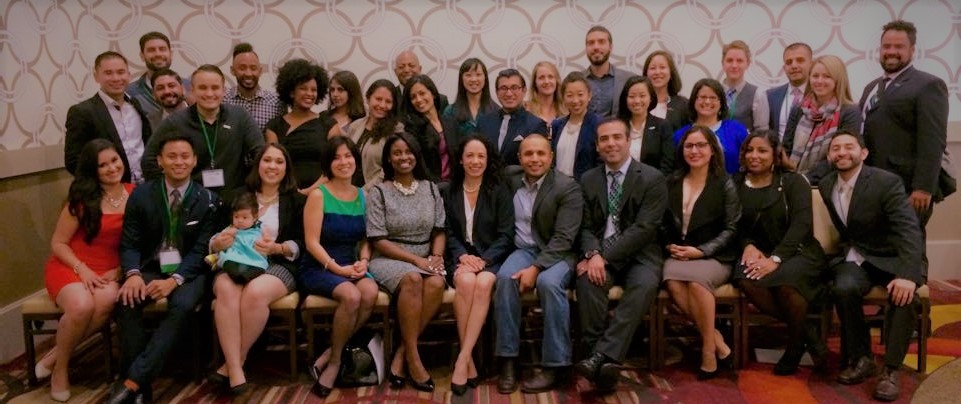 You know that feeling when everything falls into place? It's a moment of connection, a sense of confidence or centeredness. We may experience it differently, but we've all had that moment where we feel like we understand our purpose. It comes from living our values, and often the feeling is brief. Throughout my life, I've spent a lot of time trying to recreate the conditions to support that feeling in myself and others– this is what drew me into the field of Leadership Development, a sector containing phrases like "empowering spaces", "adaptiveness", "holistic practices", "diverse lived experiences", and "emergent leadership". With all this language, it's easy to lose track of what Leadership Development means and where it all came from.
Early on, leadership development involved rote memorization of facts and the training of skills and behaviors to an elite group of a chosen few. I remember stories my dad told me about the US Army's strategy of "break them down to build them up", rebuilding people into the establishment's version of what leaders should look like. If the idea was that someone could "make" a leader in the same way that one "makes" a sculpture, I was in trouble. Due to a long history of systemic racism and bias, people who look like me are often not invested in for leadership opportunities. "Leaders" tended to be young, straight, white, Christian men. Even today, the sector struggles to mend the representation gap that emerged from race and gender bias. This means that racist attitudes continue to influence leadership development and notions of an "ideal" leader. As a consequence, people of color are left behind. Today, people of color must be intentionally targeted and invested in to create equitable outcomes. If a leadership program that does not have a race equity strategy, it is missing a great opportunity and contributing to ongoing inequity.
As Director of the Greenlining Leadership Academy, I am connected to amazing people who are working to integrate a race equity lens in social change work. In addition to improving diversity and access to programs, forward thinking Leadership programs are also supporting a new kind of approach. At Greenlining, we realize that Leadership can be developed in everyone. Experiences and workshops that that help leaders connect to their histories and stories can inspire confidence, which is requisite to leadership. Trainings that develop self-reflection and introspection support one's ability to create stronger strategies. Learning mindfulness creates better decision making. Because so much work today is done through relationships, learning to build compassion as a skill is requisite for an emerging leader.  These new skills are complimentary to the traditional ones of public speaking, negotiations, research and writing etc. Today's participants are increasingly needing to develop social and emotional intelligence, resilience, compassion and focus to be successful. I am excited to work with partners bringing mindfulness, tools for concentration and embodiment practices into the world of Leadership development.
Moving forward, I am going to build community and work towards programs that are more impactful and accessible. There is a leader in all of us, and investing in revealing our best self will never disappoint. Will you work with me to remove any limits that diminish our ability to access that powerful version of ourselves?
To learn more about the Greenlining Leadership Academy and opportunities Greenlining offers for young leaders, click here.