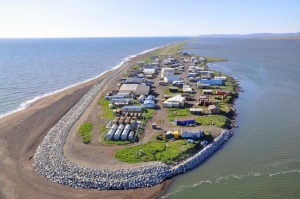 If you had told me as a 9th grade student that I would be sitting here today as one of seven Summer Associates at The Greenlining Institute, I probably wouldn't have believed you. Let me explain.
My name is Kacey Hopson, and recently I graduated from Pomona College with a degree in Public Policy Analysis. I was born and raised in Anchorage, Alaska, to a mother of Inupiaq Eskimo ancestry, and a Pakistani father, who immigrated to the United States in his early thirties. I am the first in my family to graduate from college. I grew up navigating elite, high-achieving academic spaces as the only first-generation, low-income, mixed indigenous women in any of my classes. Like many others, my parents made sacrifices and lived difficult lives in the hope that I might live an easier one. Growing up, my parents instilled in me the belief that higher education was my only path towards achieving that.
So few indigenous people hold positions of influence in Alaska that I had virtually no role models. I could not see myself in any of the institutions I was a part of, and when I did, it was usually in ways that were painful to see. My people are too often painted disparagingly, and without realizing it I internalized that negativity.
That's why, as I sit here, soaking in the realization that it is already Week 4 of the Summer Associate program at Greenlining, I am humbled and filled with intense gratitude. My 9th grade self would not have seen myself so worthy of everything I am being given.
Over the past week I have participated in numerous trainings, workshops, panels, team meetings, and lunches all directed at our personal and professional growth. As I reflect on the path that has brought me here today, I view my selection into this program, and my path leading up to it, as the accomplishment of my community and family, not just me. I am here at The Greenlining Institute because of my commitment to serving my communities, and I credit this conviction to the sacrifices of my family and community, who instilled in me the deep desire to change the inequities I see around me.
Those inequities are many, but for this summer I will be working alongside the Environmental Equity team on implementation of SB 535, the California law that ensures that the benefits of the state's climate change law reach disadvantaged communities. These programs should reach all the communities that need them, including those that currently do not have a voice or seat at the policy-making table. In particular, I will be researching best practices around engaging rural and tribal communities, frequently pushed to the margins, so they have a seat at the proverbial table when California determines how best to invest money into disadvantaged communities.
So why do I care about this work?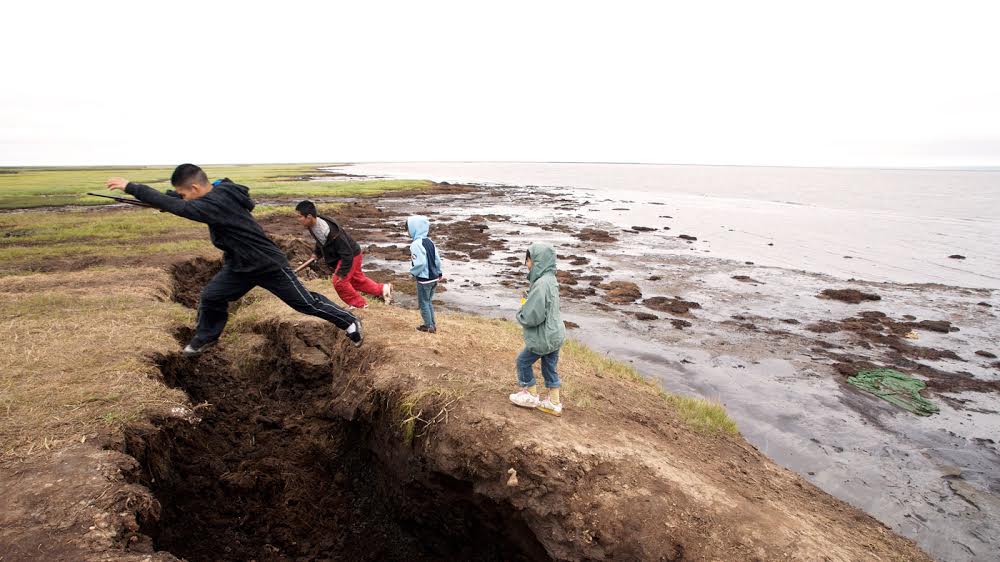 Few communities have more visceral, first-hand experience with the devastating impacts of climate change than the small native villages that dot Alaska's coastline, where much of my family resides. Most Americans can barely imagine life in one of the most isolated and poorly serviced corners of somewhere as far away and remote as Alaska. Like many native communities in the United States, small native villages in Alaska have long been rendered largely invisible, until recently. Now they have become some of the U.S.'s first climate refugees. At least 30 villages will have to permanently relocate within the next 10 to 20 years due to instability caused by rising sea levels, coastal erosion and melting permafrost. Yet, although this is an urgent problem, these communities have received little aid from the federal government.
The impacts of climate change do not fall equally on all communities. We must address the inequitable impacts of our country's energy consumption on communities of color, especially indigenous communities. As I look for ways to stay grounded in my history and my roots, I continually come back to this reality. I want to learn from those who have long been engaged in this work, so I can become a better advocate for my own communities. As I work alongside The Greenlining Institute's Environmental Equity Team, I know that what I will do and learn here will allow me to be a better advocate for all communities that suffer disproportionately from structural inequality, both inside California and far away in the arctic landscape of Alaska.
My personal connection to this issue has pushed me towards a life of uplifting and strengthening vulnerable communities like my mother's, one of the many villages impacted by climate change. Communities like hers need a voice and a seat at the table when climate decisions are being made. I hope that I can use my work and experiences here to uplift the voices of communities back home in Alaska that will be forced to relocate, and whose very existence as a people is threatened.