Heavy-duty vehicles are the single largest source of smog-forming pollution in California. Transportation emissions endanger public health and hurt low-income communities and communities of color the most because these communities are more likely to be located near busy roads, highways, and ports. That's the bad news.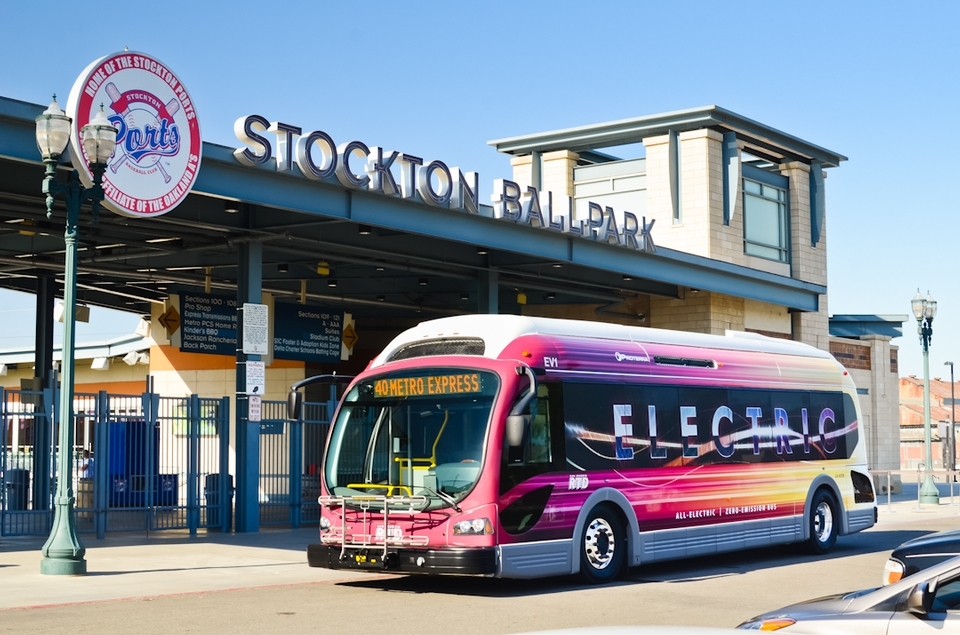 The good news: powering our buses, and trucks with electricity can clean our air, fight climate change, and create jobs—especially in communities hit hardest by poverty and pollution. Electric buses and trucks are here to stay in California, and we'll soon see a lot more of them. Here are some reasons why:
We've had the tremendous honor of partnering with the Union of Concerned Scientists to examine the benefits of electric buses and trucks and are releasing our findings today. Our report, "Delivering Opportunity: How Electric Buses and Trucks Can Create Jobs and Improve Public Health in California," looks at the state of electric vehicle technology and its potential for cutting pollution from heavy-duty vehicles while creating job opportunities for underserved communities.
Here are some of our findings:
Electric-powered heavy-duty vehicles are up to four times as energy efficient as diesel and natural gas engines, while being quieter and boasting similar or better acceleration times and ability to climb hills.
Ranges of over 100 miles per charge, and charging and refueling times under 20 minutes have been made possible by today's electric vehicle technology.
This industry can generate good jobs. Some leading electric bus and truck manufacturers in California pay assemblers $13 to $20 per hour to start, higher than the overall median pay for assemblers in California, which ranges from $12.60 to $14.37 per hour.
Leading electric bus and truck companies in California typically require 1-3 years of related experience for assemblers, a higher standard than general manufacturing assembler jobs. This restricts entry for low-skilled workers from underserved communities, but effective hiring and job training programs (currently lacking in this emerging field) could overcome that barrier.
I'd like to end with a special shout out to Greenlining's 2015-16 Environmental Equity legal fellow, Sara Chandler. Thank you for your hard work and dedication to this project! We'd also like to thank Jimmy O'Dea, Emily Heffling, Don Anair, and other colleagues at the Union of Concerned Scientists for their time and commitment to this report. We are grateful for the opportunity to collaborate with you all.