The fourth Covered California open enrollment period is currently underway for Californians to shop for health coverage. Many of us have been focused on the fallout from the presidential election, which has also made us worry about the future of the Affordable Care Act (ACA, sometimes called "Obamacare"), but for 2017 the law remains very much alive. If you need health insurance, now is the time to get it.
The President-elect has made it clear from the beginning of the campaign that he wants to "repeal and replace" the ACA, and immediately after election night, enrollment spiked. According to the Department of Health and Human Services, more than 100,000 individuals enrolled for coverage , which marked the most successful day of  sign-ups since open enrollment began this year. The demand for health coverage clearly remains, and these number show it.
This is particularly important to me because the community that I come from and communities of color will suffer the most if changes to the law reduce access to health coverage. Communities of color and low-income communities need to know that they should #GetCovered. From 2014 to 2015 the percentage of Blacks and Hispanics in California who are uninsured has decreased. For Blacks it went from 9% to 8% and for Hispanics it went from 16% to 12%. This is great progress but in comparison to whites these percentages are still higher. Whites in 2015 are only at 6% uninsured.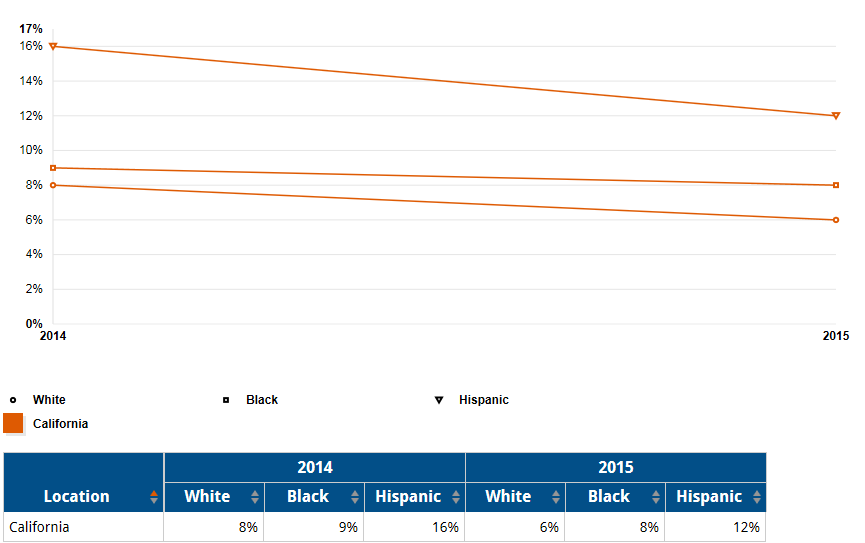 According to the California Healthcare Foundation's latest report, California's Uninsured: Coverage Expands but Millions Left Behind, of those who are still uninsured, one in four was between the age of 25 and 34 and 57 percent are Latino (Latinos make up 41 percent of California's total population). As a 26-year-old Latina, this is why this is very dear to me. Although I cannot purchase health insurance through Covered California due to my status, I urge all those who can to #GetCovered.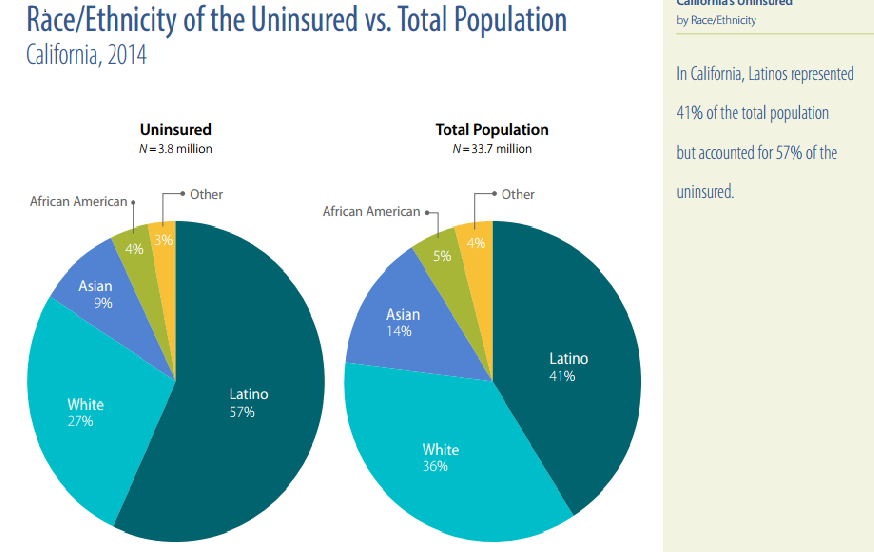 Three reasons why you should enroll NOW:
We need health insurance. Enroll by December 15 in order to be covered starting January 1, 2017. Start the year covered and feeling well. Shop, compare and choose from the various plans on Covered California. Apply online, over the phone, or at a local human service agency near you. It's easy!
Our health is unpredictable. We can get sick overnight. We can be in an accident. It's is important that you sign up now to stay covered. If you miss the December 15th deadline, enroll by the end of January for coverage that starts February 1.
Stay covered while Congress decides what will happen. Increasingly, it appears that any repeal of the ACA will take time, and may not fully take effect for years.
What's next?
The ACA made a major impact on our collective well-being. You can help defend it! As advocates rally to defend this progress, share your story with Health Access California, which is collecting consumer/patient narratives to share with legislators. The new administration and Congress need to know how the ACA has helped many throughout the nation, especially in California. Your voice and story can help. You can also help protect the ACA by signing this petition to let Congress know the importance of having continued care and urging leaders to consider keeping the ACA as it stands. We will continue the fight and – including, if necessary, fighting to make sure that if the ACA is repealed it gets replaced with something that is affordable and covers all of those who need it.