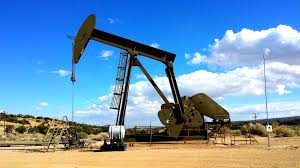 These ten weeks as a summer associate have afforded me some of the greatest personal and professional development challenges of my young adult life. While I expected to this summer to be demanding, I was not aware of how much I would grow. When I first arrived at The Greenlining Institute, I was immersed in leadership development workshops. These workshops served as the framework for how I completed my final capstone project. Throughout the process, while conducting my interviews, editing blog posts, and writing drafts of my project, I had to utilize time management, competing priorities, and effective communication.
As a summer associate on the environmental equity team, I worked on a project that focused in on the existing environmental justice work being done across communities of color and low-income communities. I created a report around the language of AB 2722: Transformative Climate Communities, a bill that would work towards funding comprehensive and cross-sector environmental work. Assemblymember Autumn Burke D-Inglewood) authored the bill. This project felt especially impactful to me as someone who has lived near an oil refinery for all 21 years of my life, but technically doesn't live in a disadvantaged community. A disadvantaged community, as defined by CalEnviroScreen 2.0, is a community impacted by disproportionate amounts of poverty and pollution. This project works to fund neighborhood-level projects, regardless of their status as a disadvantaged community.
Often in public policy we look at communities of color as "disadvantaged," or through a deficit-lens, but this project powerfully showed that communities of color stand at the forefront of environmental justice and their work can serve as a model for community transformation. This bill is innovative because it recognizes that communities of color have the power to combat oppression by themselves; they don't need an outside agency to provide a framework or plan to them. In fact their projects can serve as models for what responsible community development and environmental justice can look like.
I overviewed the East Bay Bus Rapid Transit (BRT), a bus line that operates like a light rail; and T.R.U.S.T. South LA, an organization that aims to provide affordable housing and community-controlled land use. I aimed to explore how these projects could expand and sustain their work with support from the bill. The East Bay BRT seeks to provide access to transit for the highest ridership in the East Bay area by 2017. It would provide much needed mobility for a community reliant on public transportation. T.R.U.S.T. South LA  combats gentrification and displacement by providing affordable housing and investing in valued cultural spaces. T.R.U.S.T. South LA and the East Bay Bus Rapid Transit have specific aims, but work across multiple sectors (transit, housing, workforce development, environmental justice) to achieve community transformation.
When this bill passes, we can expect three things:
Communities working efficiently across sectors to achieve comprehensive, community transformation
Maintaining cultural spaces and investing in sites of value to community members
Community members serving as the developers, implementers, and leaders of their own programs from inception to completion. This will ensure that these projects are community-oriented, provide economic opportunities for the residents, and avoid displacement.
For the East Bay this means affordable and accessible mobility for an area with high reliance on public transit. For South LA this means less displacement and more community-controlled land use. For California this means reducing our greenhouse gas emissions through neighborhood-level, collaborative projects.
I am thankful to my environmental equity team, my cohort, and the academy for providing me with the personal and professional support I needed to complete this report. I hope that this project can serve as a foundation for further research around AB 2722.
Greenlining's works to reverse the negative impacts that discriminatory public policy and redlining have had on marginalized communities. The organization works to include those who have historically been excluded from pressing conversations about environment, development, and community. AB 2722 Transformative Climate Communities aligns with Greenlining's intentions by focusing in on disadvantaged communities as models for community transformation. Community members have the intrinsic power to subvert the oppression they've been dealt in the forms of systemic poverty, pollution, and environmental racism.