Soon, businesses will have to state their plans to promote opportunities for women and people of color if they want to receive tax credits from the state of California.
In 2013, the Governor's Office of Business and Economic Development (GO-Biz) began handing out millions of dollars in "California Competes" tax credits to companies who can demonstrate that they're generating quality job opportunities for Californians, particularly in low-income areas. In the past year alone, the committee in charge of distributing the tax credits has awarded 259 companies a total of $160 million.
At its last board meeting, GO-Biz announced that in November it will begin asking companies that apply for tax credits about their "business's hiring and recruiting practices to promote a diverse and inclusive workforce."
This is the result of mounting pressure from people like Aubrey Stone, head of the California Black Chamber of Commerce. Stone expressed his frustration back in March about the fact that no one from GO-Biz had contacted him to inquire about the state of black businesses in California. According to Stone, the average black business employs less than two people per company, and the black unemployment rate is twice the statewide average. "I recommend the formation of some type of review panel to find ways to reduce this embarrassing economic gap that currently exists," Stone told the committee.
Pressure also came from within GO-Biz. Madeline Janis, a member of the committee that hands out the tax credits, spent months urging her colleagues to create stricter policies around diversity. She told the L.A. Times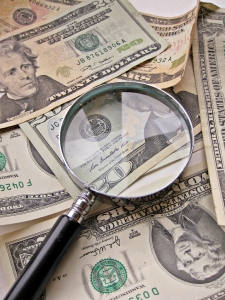 , "(A tax credit) is essentially a taxpayer investment in the private company, so there has to be a public purpose."
In a state like California where the "public" is 60 percent people of color, it makes sense to hold businesses receiving tax credits accountable for their commitment to diversity. It has never been okay to marginalize the needs of minority populations, and even less so now that they are, in fact, the majority.
Of course, requiring companies to outline their hiring and recruitment practices and their plans to make them more inclusive is just a small step. Just by doing this, however, the state makes a powerful statement to companies. It says, "We prioritize diversity, equity, and inclusion, and you should too."
Why aren't foundations being held to the same standard?
While it's true that philanthropy exists in the private sector, we can't forget that it is sustained in part by public funds; nonprofit foundations are tax-exempt because of their charitable activities. Shouldn't they be expected to demonstrate the same commitment to diversity as the companies receiving tax credits from the state?
Most California foundations resisted the last state attempt to promote diversity in philanthropy, a bill called AB 624. It would have required foundations with assets of $250 million or more to submit annual ethnic, racial, and gender diversity data reports to the state. Backed by Assemblymember Joe Coto and the chairs of the Latino, African American, and Asian/Pacific Islander Caucuses, AB 624 received a downpour of opposition. The Foundation Coalition's 2008 report claimed the bill implied "that certain groups or organizations should receive preferential treatment for funding," and that reporting of diversity data should be encouraged but not mandated.
To demonstrate that philanthropy could transform itself voluntarily from the inside, ten California foundations then came together and formed the Foundation Coalition. They made a number of commitments, including to invest millions of dollars in capacity building for minority-led nonprofits. A five year report on the coalition's progress revealed that for the most part they made good on their promises; they invested $8 million over the bargained amount and some foundations created programs that would last beyond their multi-year agreement.
However, California is home to many more than 10 foundations, and the overall sector has remained stagnant despite the concerted efforts of a few. According to national data published by the D5 Coalition, a group of organizations that came together in 2010 to investigate the state of diversity in philanthropy, only seven percent of foundation dollars in 2014 went directly to supporting communities of color – the same percentage reported in 2001 by the Applied Research Center. Also, despite making up 36 percent of the workforce, D5 reports that people of color still make up only eight percent of foundation CEOs and 25 percent of staff.
You might wonder whether these national statistics actually reflect what's happening in the state of California. Diversity may have flatlined nationwide, but have we made progress here? There's the second half of the problem: data collection. Without a uniform system to collect data, we can't know the answer. And as the old saying goes, "If you can't measure it, you can't improve it." AB 624 may have had its flaws, but we should still actively come up with alternative ways to collect foundations' diversity data.
Now that California is holding state-sponsored businesses accountable to people of color, will it start holding foundations accountable as well?
If the state doesn't do it, who will?