Unless you were under a rock last year, you know that diversity became a hot button issue—especially in the tech field. A flurry of data releases revealed the lack of women, Latinos, and African-Americans in Silicon Valley's workforce. The disparities are nothing new, but the acknowledgement of and commitment by leadership to actually do something about it is certainly something to get excited about.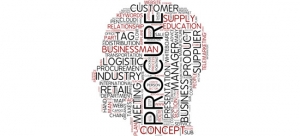 Over the past couple of months those commitments have been pretty traditional, either in the form of STEM education for students of color or funding for diversity programming at companies. While initiatives like Intel's $300 million commitment to diversity recruiting and training got a lot of attention, a pair of deals that may prove to be just as significant got a lot less notice.
Last week Microsoft utilized four minority-owned firms in its $10.75 billion bond sale; Apple used two in its $6.5 billion deal.
If you care about diversity, economic development, or a competitive market, this matters.  It matters where businesses spend money on outside products and services.  Those contracts generate wealth, create jobs, and equip families to live out their own version of the American Dream. We know that minority-owned firms tend to hire more people of color, and research by Greenlining in the banking, utility, and insurance industries shows that "good old boy networks" still very much exist. Diverse owned firms typically lack the relationships to gain access to these circles that produce these contracts.
Those on the cutting edge like Microsoft, which has been working with minority banks in every bond deal since 2007, clearly see the benefits of diverse contracts. But the vast majority of corporate America desperately needs to infuse diversity into their procurement infrastructure.  Not only are companies receiving a product at a more competitive price, they're simultaneously investing in diverse communities and reaching new markets. George Zinn, Microsoft's corporate vice president and treasurer explained, "These minority banks have been instrumental in making our bonds available to retail investors."
Tech giants Microsoft and Apple have set the tone that supplier diversity isn't some "feel good" program; it's a win-win strategy that allows companies a tangible way to truly demonstrate their commitment to diversity. Silicon Valley—we've got the ball rolling, now let's keep it moving!