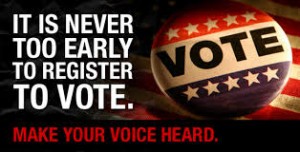 Sometimes, fixing a problem really is as simple as shining a light on it. In October 2013 our Claiming Our Democracy team released a research brief, Odd-Year vs. Even-Year Consolidated Elections in California, authored by Summer Associate Jose P. Hernandez. The report compared turnout and cost per vote cast in cities that hold municipal elections in odd years with the data from cities that hold their local elections on the same days as state and national elections.
We found a huge difference: Local election turnout was much, much higher when local elections were combined with elections for president, governor, senator, etc. For example, Los Angeles, which holds local elections in odd years, never got a turnout rate over 23.1% in the period studied. San Diego, holding its city elections in even years, had turnout rates that were at least twice as high as L.A.'s, and in one case approached 70%.
L.A. noticed. The Los Angeles Times covered our report, and within a week, local leaders were discussing what to do about it.
What they did was place a pair of measures, Charter Amendments 1 and 2, on yesterday's local ballot. The measures amend the city charter to shift city and school board election dates to coincide with statewide elections. Final results show both measures passing by well over three to one margins. The new election dates start in 2020, and it's a safe bet that turnout will improve.
Sometimes the system works.