The United Nations climate talks in Paris, also known as COP21, carried a distinct air of excitement along with a desperate quest for something big, monumental, epic, and transformative. We saw events with big names, big venues, big businesses, big rhetoric. This was in large part due to the enormity of the task at hand: Finalize a global accord that mobilizes international action against arguably the largest threat to humankind and the planet. With close to 200 countries immediately signing on to the Paris Agreement, it without a doubt constitutes a momentous milestone in the fight against climate change – but will it be enough?
Big is not always better and the Paris Agreement risks being, perhaps surprisingly, too big to succeed. The big stage lends itself to discussions driven by wealthy governments and big companies, leading to grand solutions. It tends to leave out incremental yet effective ideas and less well-known yet valuable voices, particularly from marginalized communities.  In order
to succeed we need the wealthiest 1% to take a seat for a change and let subnationals such as California in the United States and Acre in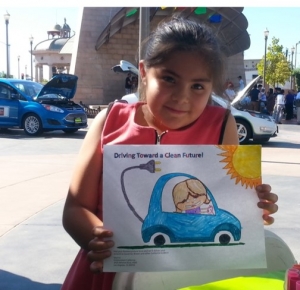 Brazil, as well as marginalized communities throughout the world drive the climate agenda.
The Paris Agreement emphasizes the use of science and technical expertise, but does not effectively prioritize the voices of marginalized communities – the very communities most imperiled by climate change and which have often been on the losing end of the old, dirty-energy economy — in the development of innovative solutions. The Agreement strengthens high-level engagement through reporting requirements, vaguely defined committees, and technical expert meetings, but does little to uplift solutions coming from marginalized, vulnerable communities. Finally, the Paris Agreement requires that developed countries provide financial resources to assist developing countries with respect to both mitigation and adaptation.  However, it fails to mention a dollar amount or deadlines, and of course contains no punishments for those who breach the Agreement.
As countries seek to implement the Paris Agreement, wealth gaps could widen as least developed nations and marginalized communities with insufficient access to clean energy technologies and financial support struggle with the debilitating costs of responding to climate change. But that doesn't have to happen. The Paris Agreement presents an opportunity to begin to reverse social and economic inequities by prioritizing solutions that uplift sustainable development opportunities for frontline communities.
COP21 has catalyzed important conversations among subnationals and community-based organizations. These conversations can energize climate solutions that so far either remain untapped or need to be greatly increased, such as a project in India powering street vendors with solar energy through a battery swapping service and a program in California to plant thousands of trees in marginalized communities. These projects show the benefit of going beyond big rhetoric and focusing on detailed, community-driven conversations around how to invest climate funds in ways that maximize benefits like job creation, access to green technologies in low-income communities of color, infrastructure resilience, and better air quality.
While the COP21 process may have been too big to succeed, failure is not an option for frontline communities who have spurred a strong and growing undercurrent of activism, innovation, and pragmatic solutions. It is in these conversations that the world will find effective yet untapped solutions to fight climate change and eliminate social and economic inequalities. Although this work appears small and incremental, it may ultimately prove to be the bigger story.