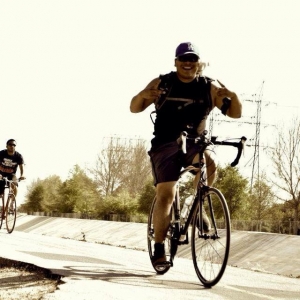 Since September 2014 I have attended meeting after meeting to understand the health impact of the city's general plan, convince our elected officials that providing health care access to all Californians, regardless of immigration status via Health4All is both economically and morally responsible, and advocate for necessary resources to maintain and create new parks in central, southeast, and southwest Fresno. Through all the meetings I have witnessed that mentorship plays an essential, universal role in the success of Fresno Building Healthy Communities.
I learned the value of mentorship first-hand as an undocumented student trying to overcome multiple challenges. Looking back, I always had mentors and a safe space created by fellow undocumented youth. The intersection between mentorship and a safe space has helped me build self-efficacy, self-esteem and develop new skills.
A crucial component of Fresno Building Healthy Communities is the youth engagement called Fresno Boys and Men of Color. I find it difficult to believe, that as an adult ally I am now a mentor to the Fresno BMoCers. I like to be silly, play catch, ride a bike without a helmet, and I often forget that "growing up" is a process. Luckily, I have mentors to remind me to focus and I'm appreciative of their ongoing support. Now I get to share their wisdom with the Fresno Boys and Men of Color. I embrace this mentorship opportunity because it provides different perspectives, challenges, and reminds me that I am not alone in my journey.
Life is difficult and it may continue to be for very many of us. As a believer in the work of Fresno Building Healthy Communities, I am committed to working with Fresno youth to build a city that supports their leadership development and reflects their vision. I am committed to listening as so many have listened to me; I am committed to reflecting as so many reflected with me; I am committed to laughing as so many have laughed with me; and I am committed to creating #OneHealthyFresno by building and strengthening relationships among young men of color.
Stay tuned to learn more about my work with Fresno Boys and Men of Color. I am passionate about working collaboratively for the sake of the greater good and taking risks for the team. I look forward to working together with Fresno Boys and Men of Color and Fresno Building Healthy Communities to create #OneHealthyFresno. Lastly, do not hesitate to reach me at franciscoe@greenlining.org to learn more of my experience as a Greenlining Institute Health Equity Fellow or navigating post-secondary education as an undocumented youth.
Peace y Amor,
Francisco Espinoza
Franciscoe@greenlining.org