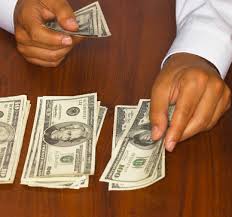 Last week, federal regulators, including the Federal Reserve and the Office of the Comptroller of the Currency (OCC), held a hearing in downtown Los Angeles to get the public's view on the proposed merger between CIT Group and OneWest bank. If approved, the new bank would total $3.4 billion in size, creating L.A.'s new "too big to fail bank." The hearing was an important victory for opponents of the merger who argue that a bank of this size should invest in all communities, and not just bank the 1 percent.
Given that regulators rarely grant public hearings and that the CEO of OneWest Bank organized his powerful west-side friends to lobby against a hearing, yesterday's event was good sign that regulators smell something fishy. That said, public hearings rarely reveal information that will influence the outcomes. American Banker says it best: "Public hearings on mergers are usually more about blowing off steam or exacting a pound of flesh than they are about influencing the outcome or sifting out truths."
Background: Two Banks with Billions in Tax-Payer Funds Behind Them
As a reminder, CIT Group, based in New Jersey with a bank subsidiary in Utah, is proposing to buy OneWest Bank, a Pasadena-based bank. If you recall, CIT failed to repay its bailout funds but now has enough money to buy a bank. Needless to say, the $2 billion it received in TARP funds never did reach small businesses, let alone minority-owned small businesses. John Thain, the same guy who was spending a million dollars to decorate his office at Merrill Lynch during the height of the housing crisis is now the guy in charge of CIT. This is the same John Thain who misled Bank of America about Merrill Lynch's position while he distributed $3.5 billion in bonuses to top Merrill executives.
All of this occurred while families were losing their homes, people were losing their jobs, and retirees witnessed their retirement savings dwindle. As we know, today we have a record racial wealth gap that is a large result of reckless bank behavior.
On the other end we have OneWest bank, a bank that emerged from the ashes of the failed IndyMac bank. IndyMac, a notorious subprime lender, is the second largest bank failure in American history. Our government sold IndyMac's assets to a group of billionaire investors for an estimated $2.5 billion. Buying a failed bank is a risky bet, but it definitely helps when the federal government agrees to cover billions of dollars in future losses. It is estimated that the FDIC has already supported OneWest to the tune of $1 billion through a so called Loss Sharing Agreement. CIT will benefit from this secretive loss sharing agreement to further enhance its profits. In addition, the deal will be structured so that CIT will pay very little in taxes in the coming years.
An Absent Bank that Loves the Lakers
Given Southern California's diversity, and a generous taxpayer subsidy, one would think that OneWest Bank would have received an Outstanding CRA rating in its most recent CRA exam. It actually barely got a Satisfactory rating. Some suggest that the CEO's charm and political skills influenced the regulators to avoid a "Needs to Improve" rating. A "Needs to Improve" rating would have made this merger almost impossible.
This is what we know about OneWest Bank:
It is estimated that OneWest has foreclosed on approximately 35,000 families, including veterans and widows. Instead of working to keep families in their homes, the bank dumped thousands of its loans onto Ocwen, an irresponsible loan servicer with a negative track record. Today, OneWest blames Ocwen for the thousands of foreclosures.
Despite being in a region where people of color are the majority population, the bank fails to do business with minority-owned businesses. At a community briefing last year, the bank actually bragged about hitting 3 percent spending with minority-owned businesses.
The bank has done little to promote people of color to executive positions. Although the bank claims that half its workforce comes from diverse communities, the bank fails to state that the majority of lower paid positions at the bank go to people of color.
The bank did its best to cater to the area's super rich as evidenced by its branded OneWest Account, an account with a minimum $50,000 balance.
Despite having access to billions of dollars, the bank failed to open bank branches in true low-income areas. In fact, it closed branches. Today, only two branches are in low to moderate income census tracts.
Finally, the bank spent all its ad revenue with the Los Angeles Lakers. The bank does not advertise with the region's ethnic media.
As Banks Grow, Services Diminish
The Federal Reserve and the Office of the Comptroller of the Currency are supposed to keep our nation safe from creating financial firms big enough to threaten the financial system. There is ample evidence demonstrating that increased concentration in the banking industry has not benefitted bank customers. The economies of scale that supposedly justify large bank mergers either do not materialize or are not passed on to customers. Bank mergers have an adverse effect on consumer deposits pricing. Evidence also suggests that the optimal size for a bank in terms of economies of scale, profitability and efficiency is between $100 million and $1 billion. Further, a Harvard study showed that instances of improved operating results after a merger were due primarily to higher pricing, not economies of scale, suggesting the use of increased market power to raise prices.
Approving this merger would once again remove the risk from investors and place it back onto the taxpayer, who has already spent billions to save these companies. This pending merger has no competitive merits, no public benefit, especially for California's majority population of color, and no CRA integrity. Instead, it only runs the risk of fewer competitive options for consumers of color, and huge reputational risk for the regulators. This pending merger is about a fast track to growth for a bank that wants to serve the 1 percent, not the public. There are enough banks serving high wealth individuals; adding another serves no public benefit. One would think that a TOO BIG TO FAIL union would lead to a respectable community benefit commitment from these banks.
A Proposed Community Benefits Agreement with Insufficient Funds
In its current form, the combined banks' proposed benefits plan falls short. In fact, we have the equivalent of a bounced check marked insufficient funds. As it stands, the Bank's post-merger plans do not provide a substantive public benefit. For example, a 2013 OCC CRA exam noted that in Los Angeles (LA MD), OneWest's only full scope assessment area, home prices and poverty rates are above California's average. Affordable housing and support for those in poverty were a top community need. Neither OneWest, nor CIT currently offer mortgage-related products, and their plans to meet the home lending needs of its largest service area are sparse.
Given the banks' poor track record of meeting the communities' financial needs, the bar — both in dollars and substance — is set too low. Compared to the merged banks' peers, the community benefit commitment is all smoke and mirrors, and will have no additional public benefit to communities. The plan does not substantively address issues of foreclosure, or the billions of dollars in wealth stripped from communities by OneWest's predecessor, IndyMac. And finally, the plan has no commitment to diversifying its workforce. As a predominantly small business lender, the new bank will do little to serve the area's fastest growing small businesses of color.
Supporters of the merger argue that the bank's plan will "solve" poverty in L.A.'s poorest neighborhoods and that the proposed plan will exceed community expectations. As they say, the "devil is in the details." It appears the bank's supporters failed to read the details. After all, how can a bank with just 2 branches in low income areas and with no specialized banking products for the unbanked solve poverty in L.A.? Yes, Joseph Otting, the CEO of OneWest is a "great guy," but what does it help if his words are not backed by actions? And what does it say when the CEO's new annual salary will be the equivalent to the bank's annual entire philanthropic budget? (Mr. Otting will receive $16 million when this deal closes.)
Developing a Plan that Exceeds Community Expectations
To date, the bank has not been willing to share its diversity data, nor commit to a diversity & inclusion plan for ethnic minorities. For us to be satisfied with a new bank, we would like to see the following:
An overall higher ceiling or dollar commitment to CRA activities, consistent with the promise of alleviating poverty in L.A.s poorest neighborhoods.
A robust effort to serve minority owned businesses consistent with the government's TARP promise to CIT.
A stop to foreclosures and a commitment to be a leader in advocating for surviving spouses and orphans at HUD.
Robust efforts related to diversity and inclusion.
So I'll conclude with this: both banks can do more. And they must for a true public benefit to communities. Deep down, I want to believe, in good faith, that this marriage could be right for California's communities of color. So we will continue to walk on faith, and keep the lines of communication open with the bank, in hopes that we come to a shared understanding, and agreement. We have tried and will continue to try to work with the bank. We just shouldn't support this merger simply because we feel that all banks have failed to adequately address the needs of low income communities.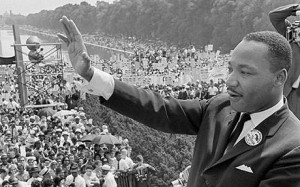 At yesterday's hearing, the movie "Selma" was mentioned by an ardent supporter of OneWest bank. It made me think, "What would Dr. King say today in reaction to the proposed merger?" I think Dr. King would say this:
"It is obvious today that CIT Group and OneWest Bank have defaulted on this promissory note insofar as her citizens of color are concerned. Instead of honoring this sacred obligation, the banks have given people of color a bad check, a check which has come back marked insufficient funds. But we refuse to believe that the bank of justice is bankrupt. We refuse to believe that there are insufficient funds in the great vaults of opportunity of this new $3.2 billion bank. So we have come to cash this check — a check that will give us upon demand the riches of freedom and the security of justice."