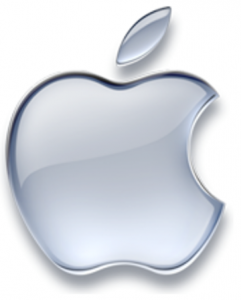 Apple CEO Tim Cook has been in the news a lot lately for publicly opposing Indiana legislation (since amended) that could have fostered discrimination against LGBT Indianans. As applause-worthy as that stand is, Apple continues to fail fundamental tests of equity and fairness here in its home state.
As the San Francisco Chronicle reported this morning, former felons are barred from working at the construction site for the spectacular new Apple headquarters now under construction. As the Chronicle notes, "The ban is unusual for construction work, a field in which employers typically do not perform criminal background checks."
Apple is famously hyper-vigilant about security, but seriously, are the guys pouring concrete or hammering nails to build their new offices likely to encounter top-secret designs for Apple's latest iWhatever? Give me a break.
As Greenlining has said again and again, criminal background checks make sense in some circumstances, but having made a mistake in the past must not be a blanket barrier to employment. Sixty percent of formerly incarcerated individuals remain unemployed one year after their release, and that's not good for anyone. When people seek to put their lives back together after doing something wrong, we should help them get back into the legal economy, not shut them out.
Such exclusions magnify the racial and class unfairness of our criminal justice system, which consistently comes down harder on people of color than whites, regardless of rates of actual criminality. People of color make up less than one third of the U.S. population but 60 percent of our prison inmates. The Department of Justice found that blacks and Latinos were approximately three times more likely to be searched during a traffic stop than white motorists.
Blanket exclusions such as Apple's magnify the damage – in an industry that has plenty of diversity issues to begin with.
It's good that Tim Cook and Apple want to stand up for fairness, diversity and equal opportunity. But if Cook is serious, he needs to focus less on Indiana and more on what Apple is doing here in California. If you're having trouble figuring this out, Tim, talk to us or to our friends at the National Employment Law Project. We'd love to help.