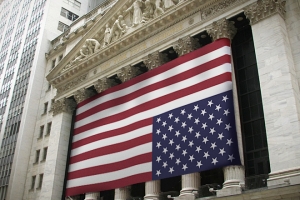 I woke up this morning in disbelief.
Today, the Republican-led House of Representatives approved a package of bills with deceitful titles working to fundamentally weaken the Consumer Financial Protection Bureau. The proposals — supported by 10 Democrats and 232 Republicans — undermine the Consumer Financial Protection Bureau's ability to protect consumers by  eliminating the position of Director, ending CFPB's independent funding stream and making it easier for CFPB rulings to be overturned.
In short, they wreck all the guarantees of independence that consumer advocates wanted for the bureau.
Over the last few years, the CFPB has done more to rectify unscrupulous business practices that caused the foreclosure crisis than any other agency. It has  had a remarkable record of success, including: enforcement actions that put $3 billion dollars back into the wallets of roughly 10 million consumers who were mistreated by big financial businesses. CFPB has also made the mortgage process more transparent for consumers, provided countless plain language materials to ensure that consumers know financial products before they owe, and created a process for consumers to complain about any products and services.
It baffles me that there are legislators, representing real people, who want to jeopardize the well-being of their constituents, consumers, and risk our nation's financial security. Even more frustrating, some of these legislators represent areas that were hardest hit by the foreclosure crisis, like the San Joaquin Valley, San Bernardino, and the Inland Empire.
California Congressional Representatives who voted in favor of the bill:
Congressman Doug LaMalfa, CA-1
Congressman Tim McClintock, CA-4
Congressman Paul Cook, CA-8
Congressman Jeff Denham, CA-10
Congressman David Valadao, CA-21
Congressman Devin Nunes, CA-22
Congressman Kevin McCarthy, CA-23
Congressman Buck McKeon, CA-25
Congressman Gary Miller, CA-31
Congressman Ed Royce, CA-39
Congressman Ken Calvert, CA-42
Congressman John Campbell, CA-45
Congressman Dana Rohrabacher, CA-48
Congressman Darrell Issa, CA-49
Congressman Duncan Hunter, CA-50
If you are represented by one of these Congressmen, you may want to give them a call, and let them know they do NOT speak for you, nor your community. To call your Member of Congress, call the U.S. Capitol Switchboard at (202) 224-3121.
To locate your Member online: U.S. House of Representatives: www.house.gov
U.S. Senate: www.senate.gov

The CFPB was created after the financial crisis of 2008 to end predatory lending and bring basic standards of fairness and transparency to the world of credit cards, mortgages, education loans, auto loans, debt collection, credit scoring and other financial products and practices. Unfortunately, 6 years after the crisis, the nation is still on the mend and many communities have seen no real sign of recovery, especially low-to-moderate income communities and communities of color. The CFPB has been transparent, collaborative, deliberate and data-driven in its decision making process. The bureau is helping us all.
I am tired of this continued attack on an agency that has never slept at the wheel, has stayed alert, targeted, effective, and has had a strong, positive impact on financial products and services. With no CFPB, consumers no longer matter in the free market.
Is that what these members of Congress  want?
We need protections, we need an agency advocate, we NEED THE CFPB.