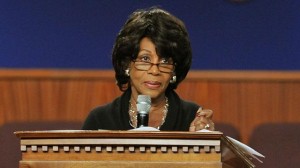 Diversity isn't a topic that typically gets mainstream media coverage — until now.  On March 6th a controversial article leaked an incomplete, internal Consumer Financial Protection Bureau study that revealed racial disparities within the agency's workforce. Long story short, employees of color were less likely to be happy and more likely to receive poor performance evaluations than their white counterparts.  
The article and findings definitely gave cause for concern, but consumer advocates who have been at the front lines fighting for more diversity know it's just another opportunity for CFPB-haters to attack this much-needed agency. (For further explanation of what the CFPB does, why it's necessary, and who's against it, I recommend checking out the recent blog post from Sasha Werblin, Greenlining's Economic Equity Director.) On March 10th , Greenlining published a column in American Banker highlighting the silver lining of this controversy.
Greenlining Executive Director Orson Aguilar wrote, " [The findings] present a historic opportunity for the whole financial services sector – not just the CFPB and other federal regulatory agencies — to have a  broad, healthy dialogue about the role of people of color in the financial sector and the need for diversity initiatives that work in the real world."
Greenlining's article listed four key recommendations. Broadly, we called for: 1) all agencies to conduct racial impact studies of their employees, 2) buy-in from agency leaders on diversity, 3) increased leadership and support from the agencies' Offices of Minority and Women Inclusion (OMWI), and 4) Congressional involvement to track and hold financial agencies accountable.
I'm ecstatic to know that there are members of Congress that "get it" and took the first step this morning to addressing all four of our recommendations! Led by Congresswoman Maxine Waters (D-Calif.), architect of the policy creating the OMWIs, nine democratic members of the House Financial Services Committee issued a series of letters to the inspectors general of the Consumer Financial Protection Bureau, Federal Deposit Insurance Corporation, Department of the Treasury, Federal Housing Finance Agency, National Credit Union Administration, Federal Reserve System, and Securities and Exchange Commission.
The letters called for these independent, investigative offices to: 1) disclose more information on grievances and satisfaction surveys of employees by race, 2) place an emphasis on the diversity of senior-level executives and managers within the agencies, 3) partner with the OMWIs to conduct their investigations, and 4) report findings to members of Congress and the public. We look forward to seeing how these letters, deeper Congressional involvement, and the Office of Inspector General findings will yield concrete diversity and inclusion improvements within the regulatory community. The ball is rolling, now let's keep it moving!