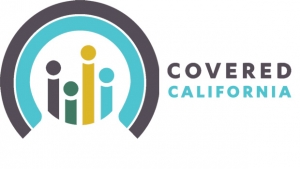 The second Covered California open enrollment period starts on November 15. Despite initial glitches and obstacles, California quietly led the charge by enrolling 1.1 million people into qualified health plans with Covered California, the largest of any state by far. This time around, expectations are sky high, with 1.7 million expected to sign up through Covered California this next enrollment period, which ends on February 15, 2015.
And where there were problems, Covered California has moved to fix them. For example, as we noted last June, limited-English proficient individuals were inadequately represented, and a large unmet health need remains for this population. Fortunately, the folks at Covered California have listened to us and other advocates, and have taken several positive steps forward.
Over 6,400 Certified Enrollment Counselors and more than 12,000 Certified Insurance Agents have been brought on to help consumers choose and enroll in the best coverage option. Additionally, over 250 bilingual staff members have been hired at service centers to outreach to Californians whose English is limited. Outreach has greatly improved, thanks in large part to the more than $16.9 million spent to partner with community based organizations to streamline the enrollment process.
Those who sign up will also have the chance to reassess their coverage preferences. Prices are expected to change, and new plans will soon become available. These additional options have the potential to increase the scope of resources, allowing enrollees to take advantage of a broader set of coverage benefits. Some of last year's enrollees may find they can upgrade to a plan with greater benefits. Reviewing the available coverage options will allow participants to get the most comprehensive coverage for their money.
I've written previously about the significant flaws in the law that still remains, particularly in the denial of coverage to undocumented immigrants. But the imperfections don't change the real benefits this law provides for millions of Americans, even as advocates focus on solutions, such as Health4All, that will fill in the cracks. Greenlining has been a leader in holding Covered California accountable to the needs of communities of color, and we will continue to be a resource for anyone seeking more information about the ACA. This upcoming enrollment period represents a prime opportunity to build upon last year's successes, ensure Californians have access to quality health coverage, and finally address the long-standing health disparities impacting communities of color. Learn about your options, and join us in making the most of the ACA.