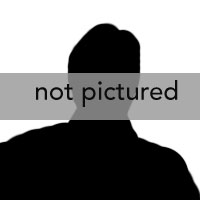 Thanks to Chris Christie, Janet Yellen being named the new Federal Reserve chair has become "old" news already. While that's understandable, there are other Fed vacancies to fill—vacancies that won't get as much attention as the chair, but which matter a lot. (A quick Google News search might refresh your memory that all types of folks care about the leadership of the Fed.)  Yes, it's a big deal to have a woman serving in what is commonly regarded as the second most powerful position in the world. More than that, it's a tremendous win to have someone like Yellen appointed. Throughout her career, she's distinguished herself from colleagues by being outspoken on asset opportunities in underutilized low-to-moderate income markets and neighborhoods of color.
Dr. Yellen's recognition that all communities, not just the well-off ones, are crucial to the success of this economy not only comes from her prowess as an economist, but from a historically underrepresented perspective in financial regulation. Because of their lived experiences, diverse thinkers are more likely to see, represent, and act on the issues that affect the communities that often get forgotten about in fancy, marble boardrooms. These are the voices of single mothers, the poor, folks of color, the undocumented, the LGTBQ community, and whole hosts of others that are kept in the margins.
With all of that said, we still have a long, long way to go. Having someone on top who "gets it" is just the first step. After all, how often have we seen the "Yes we can!" enthusiasm of Barack Obama's first presidential campaign turn into, "Well, maybe we can't"? One person, even if she's brilliant and insightful, can't do everything by herself.  This nation needs an entire cadre of diverse leaders that understand and represent all communities. The diversity nerd in me is still celebrating Yellen's confirmation, and probably will be for some time, but the advocate in me knows to start thinking, "who's the next Fed vice chair?". With President Obama nominating a new vice chair and two additional governors, this is a prime opportunity to appoint progressive regulators to guide the nation out of a painfully slow recovery that has been managed by more conservative, less diverse leadership in the past.
In comes, Stanley Fischer, Obama's nominee for the Fed's No. 2 spot. Born and raised in southern Africa, and dual citizen of the U.S. and Israel, Mr. Fischer honed an expertise in development economics during his posts at the Bank of Israel and World Bank. He's a proponent of keeping financial institutions accountable via regulation and growing the economy from the bottom up. We applaud the administration for nominating a vice chair with a diversity of experiences that inform his policymaking  and should incline him to include all communities in his deliberations. And we urge continued utilization of executive search firms focused on diversity to make progressive regulators the new status quo.
In 2007, Greenlining warned an out-of-touch Fed of the dangers of reckless subprime lending, but they didn't listen. In these trying times, we can't afford another Fed leadership that fails to reflect the voices and experiences of our communities. Diversity is no longer a "nice to do," it's a "must do".