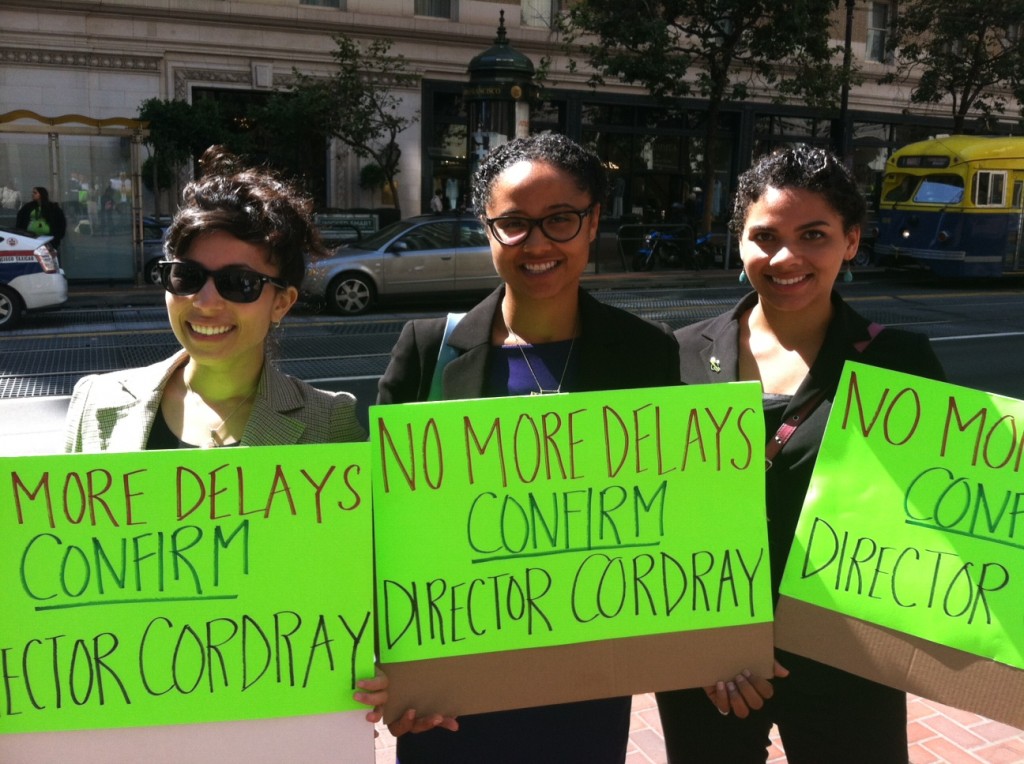 At Greenlining, I work hard on diversity issues in the financial services sector.  I make the case for why it's important for people of color to be in top leadership positions. Research both by Greenlining and the federal government has confirmed that we simply don't have diverse leaders in this sector. With people of color already the majority in California, and quickly becoming the majority nationally, we don't fight for diversity just because it's the morally right thing to do; we fight for diversity because it makes economic sense. We strongly believe that when decision makers look like our communities, policies are more likely to benefit people of color and thus the entire nation.
And by and large, that's true. FHFA nominee-Director Mel Watt, Attorney General Eric Holder, Mayor Julian Castro of San Antonio, Representative Maxine Waters, CA Attorney General Kamala Harris, and many others – are examples of diverse decision makers that have specifically worked to address the needs of communities of color.
But it's also important to recognize the presence and contributions of allies – people that aren't of color but still acknowledge the struggles of our communities and fight for us. I get a lot of questions from friends on why Greenlining was present at a recent rally to urge the Senate's confirmation of Richard Cordray—a white male from Ohio – to the Consumer Financial Protection Bureau (CFPB). While he may not represent people of color in the physical sense, Tuesday was a great win for low-income communities and communities of color. In less than one year, Cordray secured many wins for people color in issues like auto loans and credit cards. In turn, this has helped all consumers by creating a more accountable and fair financial system.
Unfortunately, our communities aren't used to powerful folks fighting for us, especially those that don't look like us. And while we certainly value seeing people of color represented in powerful institutions that shape how our country operates, diversity of thought and background is also tremendously important. Richard Cordray brings just that. As a seasoned and progressive advocate for consumers, Cordray distinguishes himself from other regulators that approach their work from a more theoretical and market-driven perspective on the economy.
It's important that we talk about the diversity of decision makers in this country, but it's equally important that we don't reduce folks to their racial identity when doing so. Not all people of color are going to be strong advocates for racial or ethnic minorities (I'm talking to you Marco Rubio and Ted Cruz!). Conversely, there are the Richard Cordrays and Elizabeth Warrens out there that do fight the good fight for the oppressed—and I'm proud that they're doing so. Greenlining's advocacy for racial diversity is an important first step to ensure that our communities aren't left behind. I've never been of the belief that having an all-brown representative body would end racism or fix every problem in our communities. I know that systemic, progressive change is going to come from leaders that are diverse in every sense of the word (race, gender, class, sector, (dis)ability, immigration-status, etc.) and represent vulnerable communities in body and thought.
And so I say congratulations to Richard Cordray on his confirmation as permanent Director of the CFPB. You've got a lot of work to do on issues ranging from abusive debt collection to financial literacy. We're counting on you.