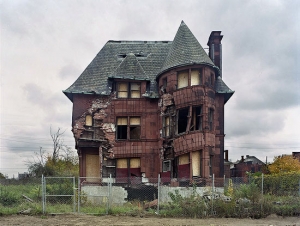 A couple of weeks ago, two Huffington Post reporters wrote a follow up piece to a great New York Times Op-Ed that explained the link between stress, socioeconomic status (SES), and health. (Please note that the hyperlink to the Op-Ed will be added at a later date due to the Times' current hacker issues). The main takeaway is that people in poverty (i.e. low SES) have more elevated stress levels than those with higher SES, and that people in poverty are also chronically under siege from these stress hormones. The combination of the two is also referred to as the "weathering effect."
According to researchers, this is a big deal because high levels of chronic stress can actually shorten our lives and make us more susceptible to illness. Communities of color, unfortunately, are more likely to have low SES compared to whites, and this difference in SES rates isn't explained by a lack of individual effort on the part of people of color. Imagine trying to pull yourself up by your bootstraps if you have no boots – i.e. you consistently have little to no access to income, quality public education, wealth, health care, reliable transportation options, voting, and safe and healthy environments.
In 2011, I tried living on a food stamp (officially the Supplemental Nutrition Assistance Program, called CalFresh here in California) budget for just five days. By the third day I could only afford to eat oatmeal twice a day- no fruits or vegetables, no meat. At the end of the exercise, my body broke down and I was sick the week after. I know that our tattered safety net is not an equitable starting point for some bootstrap-pulling, not when a wealthy minority in this country is born into prep academies, networked "old boy's clubs," and all the other privileges of supreme wealth.
These connections are exactly why Greenlining works across multiple issues, including banking, energy and telecommunications, the environment, voting rights, leadership development, and health. All of these issues are interconnected, and in many ways, we are advocating for basic human necessities that allow people of color and low-income communities to survive and thrive. Being born, growing up, and living on the other side of the tracks should not be a cause of life-taking stress.