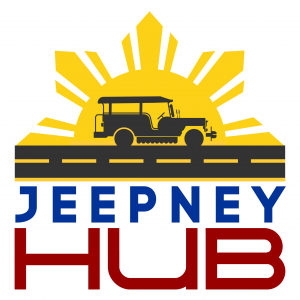 A few months ago, two of my friends pitched a project to me that turned out really exciting. We wanted to address the lack of resources and guidance that Filipino-American youth and young professionals have access to in navigating their career paths.
I felt a strong personal connection with this issue: Being a first-generation college student, I never really knew what the next steps were after graduating from college. I knew that I had to get a job, but the process of getting one was never really clear to me. As an immigrant and manual laborer, my Dad couldn't offer me much advice regarding my career interests. Instead, I had to rely on my peers for advice and had to hustle to find resources that could help me land a job that would align with my interests. In fact, I learned about The Greenlining Institute's Leadership Academy through an email that one of my college mentors forwarded. If it weren't for his resource-sharing, I may never have known about Greenlining, nor would I be writing this blog post right now.
So that's where the idea of Jeepney Hub came from. There are a plethora of resources out there, but they are often dispersed. There are numerous trailblazers with careers we admire, but they are often invisible. And there are plenty of real-life experiences and advice to learn from, but they may be unwritten. Jeepney Hub is an online resource that seeks to provide tools and resources for Filipino-American youth and young professionals to design and navigate their chosen career paths. It's a platform driven by the community, for the community. It's a tool to centralize what so many people are already doing – sharing resources and advice – to benefit a larger community effort.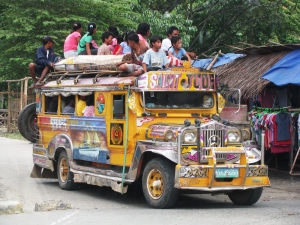 Why the name Jeepney Hub? Jeepneys are the most popular means of public transportation in the Philippines, carrying large groups of passengers, often strangers, from place to place. They have become a ubiquitous symbol of Philippine culture and ingenuity. To us, the jeepney is your life, and Jeepney Hub is the virtual hub to maintain it – from designing routes to your life's destination to picking up passengers along the way you can talk to and learn from. At the core of Jeepney Hub is the idea of bayanihan – the spirit of communal unity or effort to achieve a particular objective.  This project is all about the spirit of bayanihan as we hope to bring together the community to collectively uplift youth and young professionals in chasing their dreams.
The website is now live, and there are many ways you can help support our efforts to uplift youth and young professionals! You can like our Facebook Page, follow us on Twitter, subscribe to our newsletters, or even provide your own suggestions on how we can improve the website.
Hop onto your jeepney, and join us for the ride!