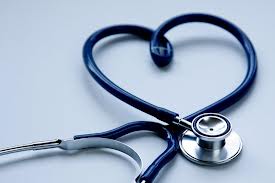 The time you've been waiting for is almost here.
No, I'm not talking about Christmas. I'm talking about the deadline to enroll for health insurance under the Affordable Care Act. If you want insurance by January 1, 2014, you have three days – until December 23rd – to submit your application. The original deadline of December 15th was pushed back eight days to make-up for the federal website's problematic first month.
The upcoming deadline might be behind the recent surge in applications at Covered California – the state's health insurance marketplace. In the past three days, more than 50,000 people have enrolled in insurance plans, pushing total private insurance enrollment past 200,000 in the state. By comparison, only 31,000 people enrolled in private health insurance plans during the whole month of October.
Enrollment numbers might be increasing, but Covered California still has a long way to go before it reaches its goal of enrolling 1.2 million Californians in private health insurance plans by the end of 2014. To reach that number, Covered California executives should increase outreach to young people and people of color. Recent estimates show that only 22 percent of the 200,000 enrollees are 18 to 34 year-olds while less than 10 percent are Latino. Both of these numbers are well below state demographic trends.
But there's still time to increase the diversity of applicants. Open enrollment for Covered California lasts until March 15th, which means there's still time for increased outreach and advocacy efforts. But enrollees who wait until then to select a health insurance plan will have to wait until April 1st for their coverage to begin. Meanwhile, those who complete an application within the next three days will bring in the New Year with one less thing to worry about.
I can't think of a better way to celebrate the holidays than by investing in the happiness of loved ones. For some, that investment comes in the shape of new clothes, expensive perfumes, and the latest gadgets. For others, that investment could mean having access to free preventative services and a primary care physician. If you're still questioning whether now is the right time to purchase health insurance, do yourself a favor and head over to www.CoveredCA.com. The prices might surprise you.