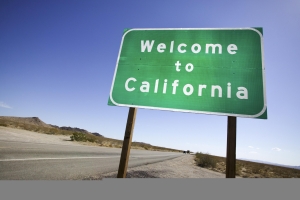 Working late into the night yesterday, the California legislature successfully passed two high-profile bills that will surely become the talk of the country. Before Syria and foreign policy came into the limelight, national discussions focused on issues like comprehensive immigration reform and raising the minimum wage. It looks like yesterday's actions from the California legislature will help resurface the discussions of these issues.
AB 60, a bill sponsored by Assemblyman Luis Alejo (D-Salinas) who is an alum of Casa, our residential leadership program, will allow undocumented immigrants to obtain California driver's licenses. This is a huge deal for hard-working immigrant communities, since the new law will enable families and individuals to do many of the basic things that many take for granted, like getting to work safely. And in a time where national comprehensive immigration reform seems stalled in Congress, the passage of this bill sends a clear message to Washington that immigrant communities can't wait any longer for their shot at the American Dream.
The bill isn't perfect, but advocates for immigrants see it as a step forward. As reported by ABC News, an amendment added to the bill calling for special markings to distinguish the document from traditional licenses is a cause for concern. The bill "is a step in the right direction," Joseph Villella with the Coalition for Humane Immigrant Rights of Los Angeles (CHIRLA) told ABC. "We do not like some of the provisions. But we're not allowing perfection to be the enemy of progress, and that's how we see this bill."
The second bill passed late last night (also authored by Assemblyman Alejo) was AB 10, which will raise California's minimum wage from $8 to $10 per hour by 2016. Why is this such a huge deal? On the national level, there's a concerted campaign to raise the federal minimum wage, but with so much gridlock in Washington, DC, progress is stalled. California is setting a golden standard by passing this bill, which would effectively make the Golden State's minimum wage the highest in the nation. The additional $2 per hour will help put more money back into the pockets of working class families who barely earn enough to provide the necessities for living.
Today, I'm proud of my home state for taking critical steps forward, especially when our federal government is lagging behind. Kudos, California! As is commonly heard in mainstream media, "As California goes, so goes the country." At least I hope so.