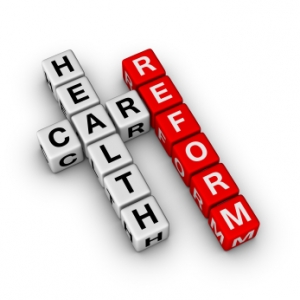 If you've been paying any attention to the news lately, you know that the federal government's health insurance marketplace – www.healthcare.gov – is performing well below expectations. Last week, President Barack Obama hosted a press conference to voice his dismay over the site's numerous technical issues, and Health and Human Services Secretary Kathleen Sebelius is currently being grilled by lawmakers over the site's flaws. But, despite providing ammunition for the fight to delay or destroy the Affordable Care Act, the flaws in the federal government's website haven't impacted California's state-run health insurance marketplace, Covered California.
Confused? Don't be. While U.S. senators from Texas were busy shutting down the government, and 26 other states were busy filing lawsuits against the Obama Administration and the ACA, California politicians went to work. As a result, California is in much better shape to meet its goal of enrolling "500,000 to 700,000 subsidy-eligible Californians in the exchange by April 1, [2014]" than states who chose to standby and let the federal government run their health insurance marketplace.
Covered California hasn't experienced the big problems associated with the federal government's marketplace. That's good news for Californians currently without health insurance, and one of many signs that the 17 state-run marketplaces are doing well. Kentucky's state-run marketplace, Kynect, for example, is exceeding expectations. Meanwhile, Access Health in Connecticut has released some of the most detailed statistics about who is actually signing up for coverage.
Covered California may want to follow Access Health's lead. Lately, Covered California officials have been criticized for not releasing up-to-date enrollment figures and for not including the quality ratings of health plans. They've also received some flak for not listing the hospitals and doctors available with each plan. Peter Lee, the Director of Covered California, says that most of those issues should be fixed by mid-November.
But not everyone is playing the numbers game. Dr. Drew Altman, CEO of Kaiser Family Foundation, doesn't think the focus should solely be on enrollment figures. An excerpt from his Politico post, where he touches on the federal government's website woes, gives a more detailed opinion:
"…It's definitely too early to say which way things will go, and there is no single magic number that will tell us whether the law succeeded or failed in the first year. What people should be paying attention to at the end of the first year is…whether people feel the coverage they are getting is a good deal and whether the states that have chosen to move forward with the ACA are satisfied."
We'll have to wait until mid-November for California's first enrollment figures, but so far Californians seem interested. Covered California's website and call centers continue to see an increase in traffic, and so far 126,000 online accounts have been created.
So while Washington continues to face unexpected ACA implementation problems, it's reassuring to know that California's got it (almost) figured out.