Dear Community,
While we have a lot to celebrate this month, we'd be remiss not to mention the grief and shock we all feel about the recent tragedy in Charleston, South Carolina, and the burnings of several black churches.
We see these moments as a call to action, and we understand that there's still more work to do to achieve true racial equity in our society. Today, we remember the nine lives in Charleston that were tragically taken from this world, and reaffirm our commitment to achieving racial justice.
---
Introducing our 2015 Summer Associates!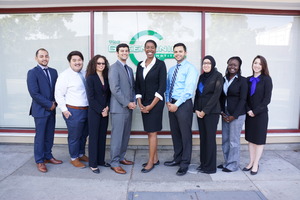 Last month, we welcomed our newest addition to the Greenlining community — our 2015 Summer Associate cohort! We're excited to have a dynamic and diverse group of young leaders for a summer of experiential and transformative learning. Each of our summer associates will be working closely with one of our policy teams, leading capstone projects that will advance our advocacy.
Our summer associates, pictured on the right (from left to right) are: Ovanes Chobanian, Kerry Sakimoto, Irene Rojas-Carroll, Andrew Matsas, Jordan Anderson, Ivan Jimenez, Aisha Sleiman, Jubek Yongo-Bure, and Guadalupe Gonzalez. Get to know them.
SAVE THE DATE: Our 2015 Academy Graduation will take place on Thursday, August 13th at the Oakland Art Museum in Oakland, California. Our keynote speaker this year is Ezra Garrett from Pacific Gas & Electric. Please make plans to join us for a celebratory evening honoring our graduating Academy cohorts.
---
The Supreme Court Upholds Affordable Care Act Subsidies!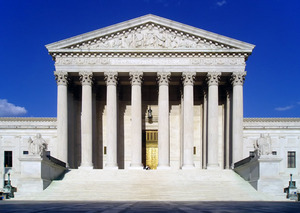 Last week, the Supreme Court of the United States affirmed that federal tax subsidies to purchase health insurance in states that did not set up their own health exchange was good news for low-income Americans and communities of color.
"The Supreme Court did the right thing, focusing on what Congress intended rather than nit-picking over wording that wasn't perfect," said Greenlining Institute Health Policy Director Tahira Cunningham. "Millions of Americans can now breathe a sigh of relief that their health insurance won't be taken away, and it will still be affordable."
Our Bridges to Health program continues to lead efforts to ensure that health care is accessible to all communities, including undocumented immigrants.
---
We Have Questions for the 2016 Presidential Candidates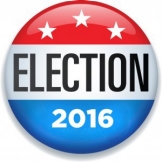 Last month, Chief Operating Officer Preeti Vissa wrote in The Huffington Post about the upcoming 2016 presidential elections. With candidates from the left and right announcing runs for the top office in the country, we feel like a dialogue on race and diversity is still missing from the conversation.
With race and diversity all over the news lately, it's only fitting that our presidential candidates address the issues head on. Preeti created a list of critical questions that need answers.
Here's one for starters: "Do you think it's acceptable that for every dollar a white family has, the median Latino family has around seven cents and the median black family has less than six cents? If not, what concrete actions will you take to reduce the racial wealth gap?" Read more.
---
Proposed Financial Sector Diversity Standards Are Weak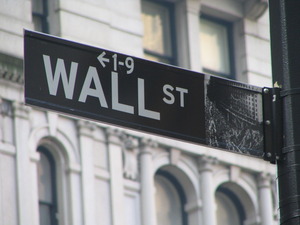 In June, six federal financial regulatory agencies released joint standards to assess the diversity practices of the financial institutions they regulate, and we were not impressed. Rather, these joint standards reflect a complete failure to seriously address diversity in the banking industry.
"These standards lack vision," said Greenlining Institute Economic Equity Director Sasha Werblin. "Congress gave the Offices of Minority and Women Inclusion a chance to help this critical sector of our economy truly reflect America, but what came out today sends the message that either the OMWIs or their bosses don't care. Imagine you're back in school and your teacher tells you that you can decide whether or not to take a final exam, write it yourself, grade it yourself, and any bad results won't appear on your transcript. That's what they've done. It's just staggering."Read the rest of our statement.