FIRST LOOK AT NEW REPORT: CLIMATE INVESTMENTS ARE CHANGING LIVES IN CALIFORNIA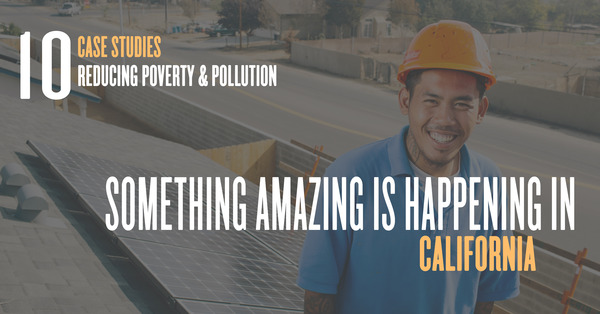 Something amazing is happening in California. We're charging polluters for the damage they cause and using that money to clean the air, save families money and bring investments and jobs to communities that need them. We examined 10 projects: nine already funded and one that is eligible for funding. The case studies provide real life examples of communities, households, workers, and other individuals that are benefiting from California's first year of climate investments.
To get a first look at the full report, click here.
---
SOMETHING AMAZING IS HAPPENING IN LOS ANGELES
On Oct. 7, the SB 535 Coalition led by Asian Pacific Environmental Coalition, Coalition for Clean Air, The Greenlining Institute, and Public Advocates are convening 100+ climate equity advocates and experts in Los Angeles to evaluate California's 2015 climate investments and shape advocacy for 2016.
Tune in on October 7: #UpliftCA
---
INTRODUCING OUR NEW COHORT OF CHANGEMAKERS
We'd like to introduce you to the next batch of changemakers who will be embarking on a journey of self-growth throughout the next year. We have
four policy fellows
this year:
L-R: Kerry Sakimoto (Bridges to Health), Sara Chandler (Environmental Equity), David Huang (Energy),Erika Cabato (Bridges to Health).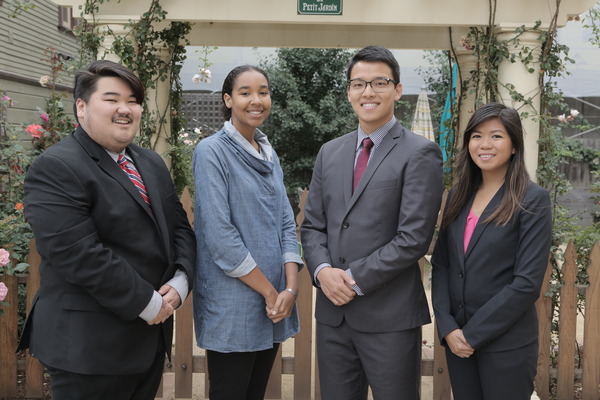 Hear from these young leaders in the months ahead — you can follow them on Twitter by clicking on their names above.
---
NEW FACT SHEET: OMWI 2014 SNAPSHOT OF FINANCIAL REGULATORS' DIVERSITY AND INCLUSION 
To read the fact sheet, click
here
.
---
DEFINING "DISADVANTAGED COMMUNITIES" AND PROMOTING SOLAR ENERGY THROUGH SUCCESSOR TARIFFS
As California customers continue to deploy rooftop solar at record-breaking rates, the California Public Utilities Commission is evaluating the rates at which customers will get paid for the power they generate. As required by AB 327, which Greenlining helped to negotiate, the Commission must consider specific alternative programs or tariffs that will allow more customers in disadvantaged communities to go solar.
Greenlining commented extensively on how disadvantaged communities should be defined, and on the various proposals submitted to promote solar growth in our most disadvantaged neighborhoods.
To read the opening comments, click here.
To read the reply comments, click here.
---
COMCAST PAYS $33 MILLION OVER PRIVACY VIOLATIONS
Comcast has reached a settlement with California over allegations that the cable company posted the names, phone numbers and addresses of tens of thousands of customers who had paid for unlisted voice over internet protocol phone service.
Thanks to the work of our telecommunications team, TURN – The Utility Reform Network and the California Public Utilities Commission – Comcast will have to pay $33 million over privacy violations.