RSVP Today: 2015 Greenlining Academy Graduation & Celebration
It's that time of the year again! Please join us at our 2015 Greenlining Academy Graduation on Thursday, August 13th! This year's Academy Graduation will be held at the Oakland Museum of California in beautiful Oakland, California! This year we'll be celebrating the accomplishments of our four Policy Fellows, six Health Equity Fellows, and nine Summer Associates. The keynote speaker for this year's graduation is Ezra Garrett, Executive Director of the PG&E Foundation, and Vice President of Community Relations and Chief Sustainability Officer for Pacific Gas and Electric Co.
Registration for our 2015 Academy Graduation is open on Eventbrite! General Admission is free. Please plan on joining us at 5:30pm for a light reception and toast to the graduates. The Oakland Museum of California is accessible by BART. The venue is a 2-3 minute walk from the Lake Merritt BART station. For those who will be driving, we are providing a subsidized $1/hr parking rate to our guests in the museum's parking structure. Don't delay, RSVP today! 
---
New Publication: 2015 Supplier Diversity Report Card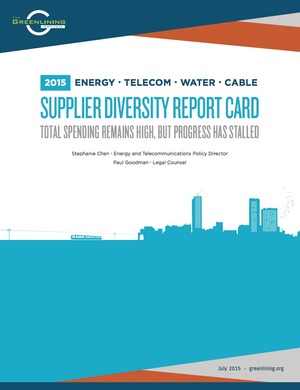 Earlier this month, we released our latest publication, the 2015 Supplier Diversity Report Card. Each year, Greenlining analyzes and assesses the supplier diversity practices of the largest utility and telecommunications companies in California, and assigns each company letter grades based on the rates and amounts of contracts with diverse-owned businesses.
Greenlining's 2015 Supplier Diversity Report Card finds that contracting with minority-owned businesses by California energy and telecommunications companies dropped in 2014 and contracting with Latino-owned businesses plunged to its lowest level in the past five years. While the overall level of contracting with diverse businesses remains high, the drop in 2014 represents a surprising interruption in years of steady progress.
Supplier diversity is an important engine that brings jobs and business opportunities to underserved communities, and helps companies get better products and services at lower cost — learn more by downloading our report today.
---
New UpLiftCA Stories Up on Website!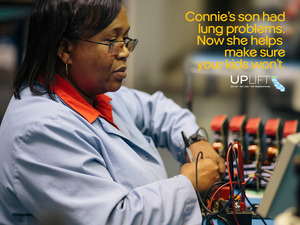 Earlier this year, we launchedUpLiftCA.org, an effort to educate our communities about California's climate and clean energy laws and how the fight against global warming helps consumers, generates jobs, and builds healthy, thriving neighborhoods.
Communities have been targeted by an aggressive disinformation campaign from Big Oil and its front groups, and we intend to make sure they hear the truth. We're happy to share that we have new stories that illustrate exactly how our climate change policies are helping everyday Californians. Read the new stories!
Help us make sure that these stories are being seen and heard by sharing them with your own networks! We've created a social media outreach toolkit with pre-made posts for Facebook and Twitter with accompanying graphics that you can download and use. Together, we can continue to uplift California. 
---
Financial Reform 5 Years Later: Promises Unfulfilled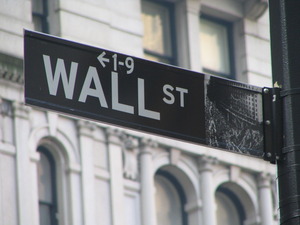 July 21, 2015 marked the 5-year anniversary of the passage of the Dodd-Frank Act, one of the largest pieces of financial reform legislation in recent times. When President Obama signed the act, he said the law would, "lead all of us a to a stronger, more prosperous future." Despite some positive steps, that promise still remains largely unfulfilled.
In a recent Huffington Post column, Chief Operating Officer Preeti Vissa highlighted the wins of Dodd-Frank, namely the creation of the Consumer Financial Protection Bureau, and more importantly, underscored the remaining challenges that still need to be addressed. Chief among these challenges is the need for clear diversity standards from the Offices of Minority and Women Inclusion. Communities don't need a list of suggestions, but rather definitive standards that have teeth and the potential to create lasting change that the financial sector desperately needs to serve the growing majority of communities of color. Read the article on The Huffington Post.
---
Op-Eds: Greenlining in the News!
July was a busy month for Greenlining in the news. We had a number of op-eds published across the country speaking to a range of different issues affecting our communities.
When the Supreme Court upheld "disparate impact" claims under the Fair Housing Act, Executive Director Orson Aguilar penned an op-ed column on the importance of the ruling, published in the Chicago Tribune and 16 other papers around the country.
On the tech side of things, Orson penned an op-ed in the San Jose Mercury News, outlining how fingerprinting requirements for Lyft would hurt disadvantaged communities' access to job opportunities.
And just this past week, Orson made the case in American Banker that even when bank mergers do get approved, the story still isn't over, especially when it comes to accountability for Community Reinvestment Act plans.