Summit 2015 Continued to Make #DiversityTrending!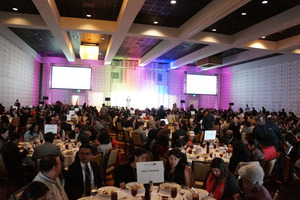 Earlier this month, we held our 22nd Annual Economic Summit in Los Angeles — and it was a success thanks to our many sponsors, supporters, and attendees (nearly 1,000!). For those of you who either missed out on our big day of the year, or are having withdrawals, you can relive the magic through our photo album onFlickr, and our Storify piece that captures highlights from social media.
During his keynote speech, Mel Watt announced the extensions of the Home Affordable Modification Program (HAMP) and Home Affordable Refinance Program (HARP) to support struggling borrowers through 2016. This announcement caught the buzz of several media outlets, including The Wall Street Journal.
We also captured many great ideas during this year's Idea Lab, which focused on the question: how can disruptive innovation close the racial wealth gap? We will be sharing out the Disruptive Innovation Idea Lab Playbook that captures the range of strategies and ideas from participants very soon, so be on the lookout! Lastly, we'd like to share our thanks to those who attended, and we hope to see you all again in 2016!
---
Greenlining is Proud to be Part of Tax Alliance for Economic Mobility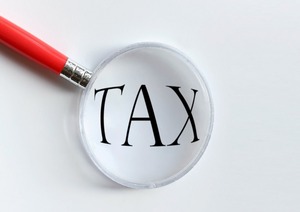 The Greenlining Insititute is a proud partner of the Tax Alliance for Economic Mobility, a collaborative co-chaired by CFED and PolicyLink. The Alliance includes over 30 national organizations that work to educate and engage communities about why equitable, inclusive, and progressive tax reform is crucial to building the long-term security of families, communities, and the national economy.
The Alliance recently submitted a letter to the Senate Finance Committee tax reform working groups urging Congress to adopt unique tax reform recommendations aimed at shrinking the wealth gap and helping lower-income households save and build assets. We look forward to our continued partnership with the Alliance. To learn more about the Alliance, click here.
---
The Courts, Civil Rights, and What Shouldn't Be Left to Voters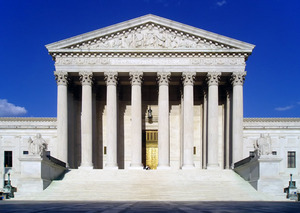 Earlier this month, Chief Operating Officer Preeti Vissa wrote in The Huffington Post about two important civil rights cases that are on the Supreme Court's docket for this term. The one that everybody is talking about is same-sex marriage, yet there is a second one where the court's decision can have a tremendous impact on communities of color.
The Supreme Court will return to the issue of housing discrimination out of a case from Texas. It could overturn longstanding legal precedent under which fair housing laws apply to policies that result in unjustified discrimination, whether or not that discrimination was intended. With this current court responsible for gutting key provisions of the Voting Rights Act, it's hard to tell whether this Court will truly support equal justice for all. Read more about Preeti's thoughts on the courts and civil rights, here.