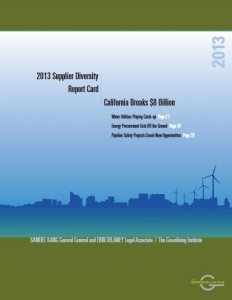 Greenlining is a strong advocate for programs that encourage large companies to do business with minority small businesses. Greenlining monitors the CPUC's supplier diversity program, governed by General Order 156, and issues an updated report every spring. To read the report, click here.
To read the program from our June 7th supplier diversity event, click here.
To download the Keynote presentation click here.