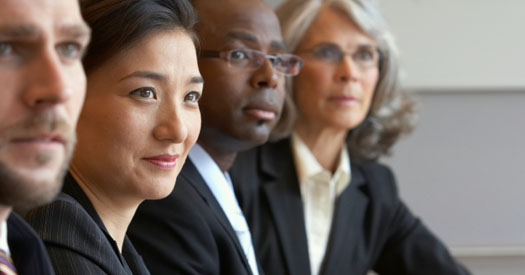 Our Vision
Charitable foundations can play a huge role in helping to create the just, fair and democratic society Greenlining envisions. Communities of color and all underserved groups need a robust nonprofit sector rooted in those communities, with enough resources to make a real difference. The tax-exempt charitable foundations that each year put tens of billions of dollars into worthy causes around the U.S. must regard communities of color as full partners in addressing our nation's problems, creating win-win partnerships that advance the causes of equity, opportunity and justice.
The Challenge
While a few outstanding institutions have lived up to this vision, many more have not. People of color have been the majority in California for over a decade and will be a majority nationwide by 2044, but foundation grants to minority-led nonprofits have consistently lagged far behind their percentage of the population. For example, when we analyzed grants made by America's 25 largest foundations in 2005, we found that just eight percent of the funds went to minority-led organizations, and the 10 largest California foundations showed a similar pattern. While a wide variety of nonprofits do excellent work, this skewed grantmaking profile fails to recognize the crucial role played by organizations with roots in communities of color and can leave these nonprofits without the resources they need.
Our Response
Beginning in 2005, Greenlining began researching foundation support of communities of color and nonprofits led by people of color, issuing a series of reports documenting astonishing gaps in foundation support of these communities. Because much of the information we sought was not published or reported, in 2007 we supported legislation in California known as AB 624, which would have required the state's largest foundations to report basic diversity data. The proposal proved highly controversial and did not pass, but ultimately led to a commitment by 10 major California foundations to address racial disparities in philanthropy. This agreement produced significant results, as we reported in June 2012, but much more needs to be done. Greenlining continues to monitor the philanthropic community and press for adequate resources for communities of color.