"Reinventing California – Solutions from the New Majority"
May 26, 2016 • Oakland, CA
No kale smoothies were served at Greenlining's 2016 Economic Summit, but that didn't stop acclaimed socio-political comedian W. Kamau Bell from riffing on them and all manner of cultural and political pretensions as he introduced the dinner program, "Art and Activism in the Movement Towards Equity." Pausing for occasional Warriors playoff updates, Bell's laugh lines had the ring of truth, as when he commented on his pleasant surprise at finding a black barbershop in fast-gentrifying Oakland: "I'm like, 'Oh my God! I hope you have a long lease!' I don't want to come back in two weeks looking for a beard trim and be like, 'Kale smoothies – aw, man!'"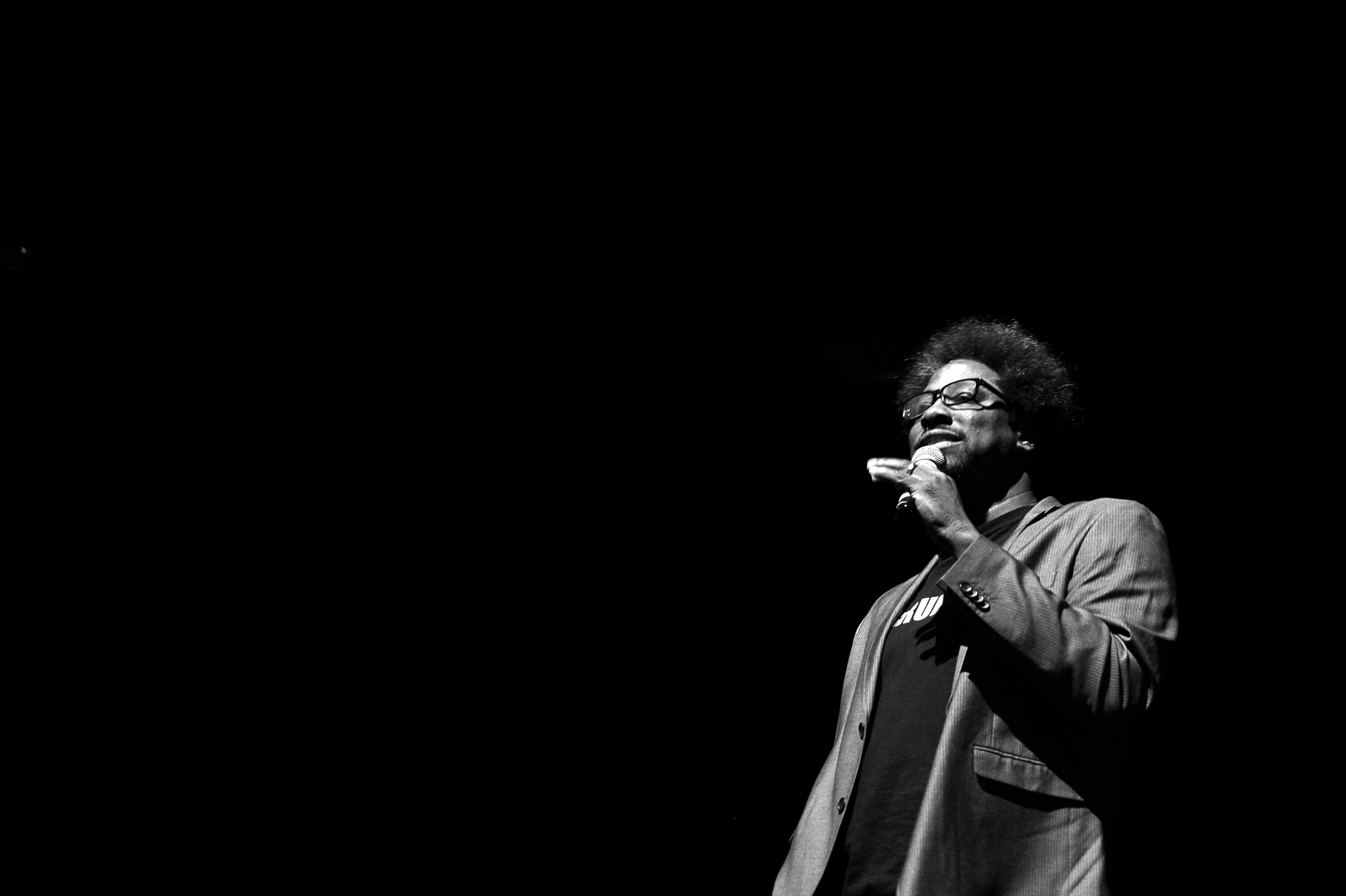 "You know gentrification is bad right now, 'cause even white people are upset about it," Bell observed to abundant laughter. As funny, smart and unpretentious in person as he is on stage or on his acclaimed CNN show, "United Shades of America," Bell had the capacity audience roaring, and then sat down with a panel of artist/activists and asked thoughtful, probing questions. And the discussions quickly got serious about the connections between art and social change. Among other highlights, Blood Orange Press founder (and Greenlining VP of Organizational Development and Sustainability) Janine Macbeth talked about her work creating inclusive children's books, saying, "Books that our children can relate to can be the game-changer to overcome the oppressions they are born into."
The day's humor and enthusiasm underlined the importance of the issues facing California and the nation. In his welcoming remarks, Greenlining President Orson Aguilar highlighted the need for leadership from communities of color in addressing those challenges, adding pointedly, "Social justice leaders should look like their movements."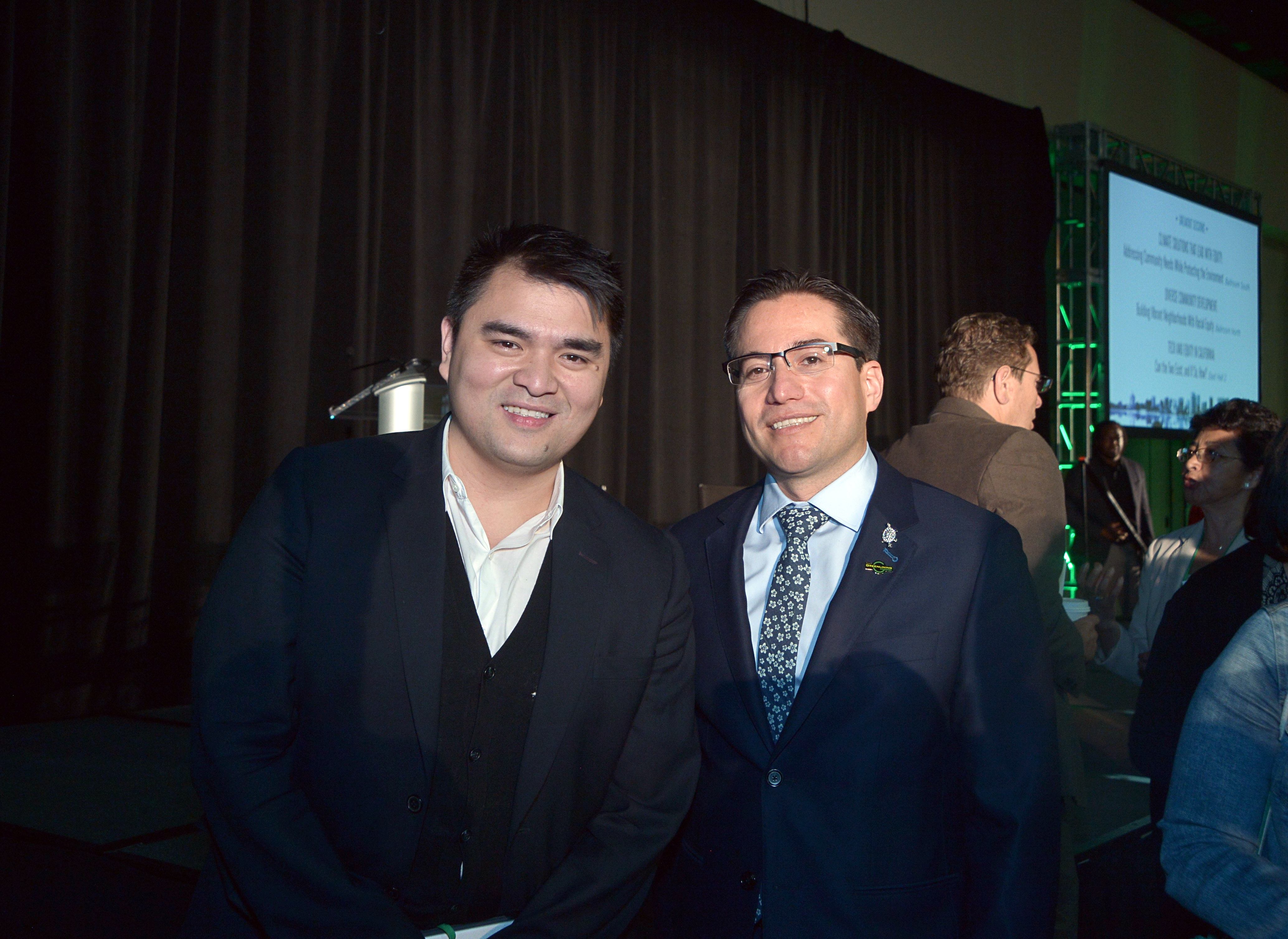 Moderating the opening plenary on the role of diverse leadership, journalist and immigration activist Jose Antonio Vargas – founder of a EmergingUS, a digital news site he's creating to focus on "the intersection of race, immigration and identity" — took note of the lack of diversity in U.S. news media. Asian Pacific Environmental Network Executive Director Miya Yoshitani emphasized that in her organization's environmental work as well as many other areas, "solutions have to come from the people who are most impacted." Emphasizing the connections between issues, Yoshitani noted, "Climate change is the ugliest manifestation of our economy's failure to meet the real needs of people."
Each year we hope that our Summit will stimulate conversations beyond what was said on stage, and in that the day succeeded spectacularly, from the buzzing exchanges in the hallways to the lively discussions on social media. The hashtag #ReinventCA trended on Twitter for a good part of the day, with people both inside and outside the Oakland Convention Center joining in. Inevitably, that included a few Twitter trolls, but we don't mind: At Greenlining, we understand that if the haters aren't annoyed, we need to step up our game!
One way we try to stimulate conversation is through an interactive session called the Idea Lab, which this year focused on Oakland's struggles with gentrification as part of the larger picture of displacement in the Bay Area and around California. A rousing opening spoken-word performance by Chinaka Hodge set the tone, and the conversation was peppered with interesting ideas and alarming statistics, including San Francisco Supervisor Jane Kim's astonishing observation that "market rate [housing] in San Francisco is a family of four making $270,000 a year."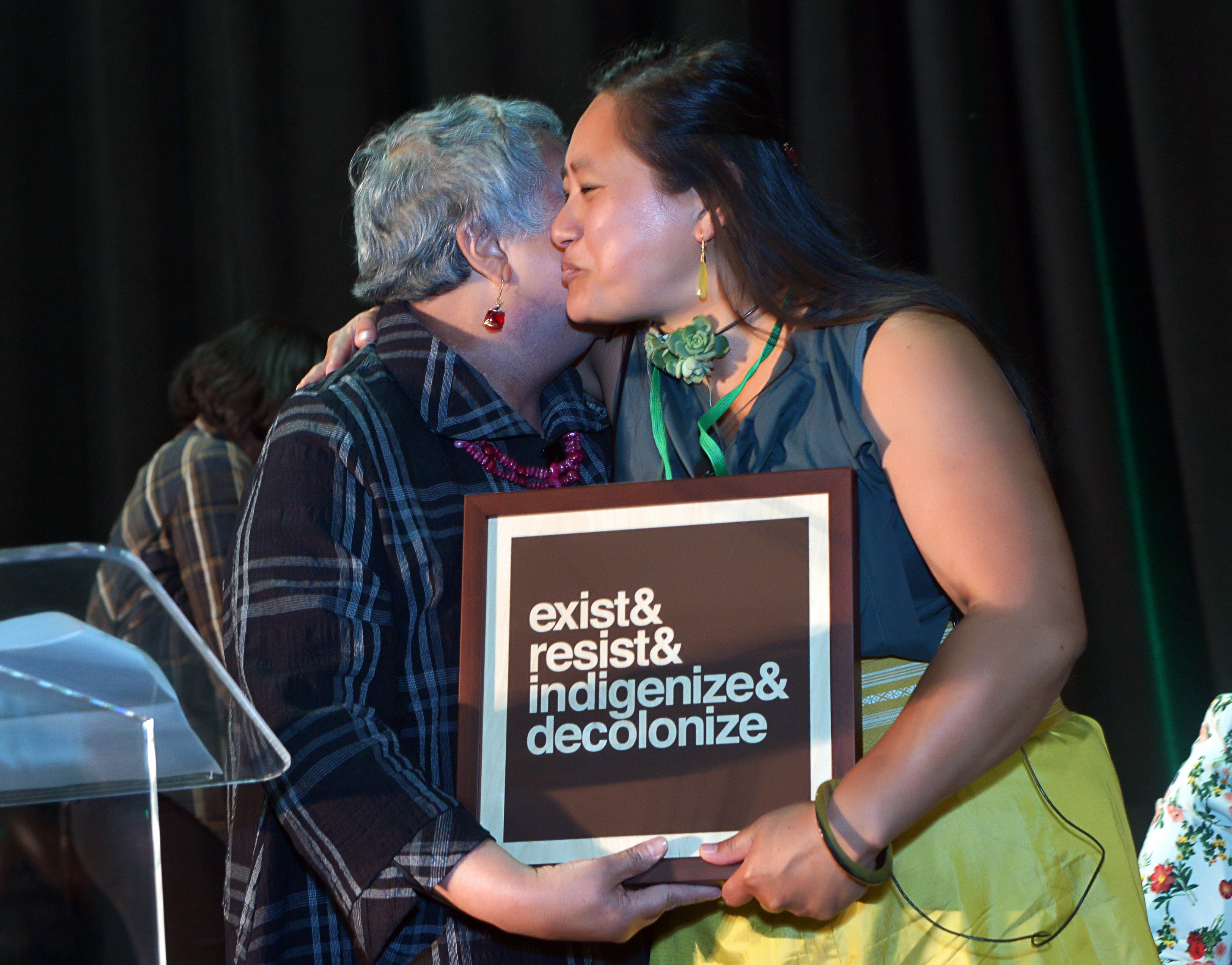 Inevitably, one of the most emotional parts of any Summit program is the awards presentation. This year, after an inspiring keynote by Minority Business Development Agency National Director Alejandra Y. Castillo, Disruptive Advocate Awards went to Black Lives Matter, Causa Justa :: Just Cause, former APEN State Organizing Director Mari Rose Taruc, and PICO National Network Director of Urban Strategies and the Live Free Campaign  Pastor Michael McBride. The Torchbearer Award – presented each year to a Greenlining Leadership Academy Alum – went to Wazi Davis, Violence Prevention Educator at Oakland's Youth ALIVE!
This small collection of a few highlights can't begin to capture the energy and excitement of the day or even start to summarize all the interesting ideas participants shared. For more, check out the audio links above, revisit the conversation at #ReinventCA on Twitter, and plan to join us for Summit 2017!