"The Future of the American Dream"
May 13, 2011 • Los Angeles, CA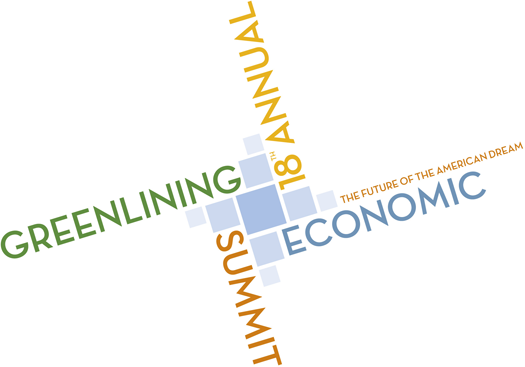 We are coming together at a unique moment—a moment filled with opportunity, but also filled with dangers. Communities of color are no longer "minorities." Today, we are the majority. People of color make up close to 60 percent of California's population and the Census Bureau projects that we will become the majority nationwide by 2043. All over the country, from Madison, Wisconsin to Southern California, we have seen ordinary people rise up to demand change. As the new majority, it's up to us to make that happen. There are many issues to address as we place the future of the American dream on our hands, but together we can make it happen.
Keynote Speakers
Dave Jones, Commissioner, California Department of Insurance
John Stumpf, Chairman and CEO, Wells Fargo
Warren Furutani, CA Assemblyman, Chair – Asian Pacific Islander Legislative Caucus
Catherine Sandoval, Commissioner, California Public Utilities Commission
Timothy Simon, Commissioner, California Public Utilities Commission
Awardees
Big Brain Award: Elizabeth Warren, Special Adviser, Consumer Financial Protection Bureau
Torchbearer Award: Monique Chavoya, Project Manager, McCormack Baron Salazar
Big Heart Award: Owen Garrick, MD/MBA, President – American Medical Association Foundation
Big Green Thumb Award: Nancy Ryan, Ph.D, Deputy Executive Director, California Public Utilities Commission
Big Foot Award: Maxine Waters, United States Congresswoman
Lifetime Achievement Award: Ben Benavidez, President Emeritus, Mexican American Political Association
2011 Summit Panels
Our "Smart" Future: Potential and Pitfalls
The coming decade will witness a revolution that merges the media, energy, and telecommunications industries in ways never seen before. From the merger of cable companies with broadcast networks, to the Smart Grid system and "smart" energy technologies, how we go about our daily lives will fundamentally change. This panel will examine some of the most important changes on the horizon, including how we consume information, the revamping of our electrical grid, and the technologies that will get us there. Join representatives from the private and public sectors as they debate the potential – and the potential pitfalls – of our "Smart" future.
Moderator
Samuel Kang, General Counsel, The Greenlining Institute
Panelists
Steven C. Bradford, CA Assemblyman, Chair – Assembly Utilities Committee
Cindy Chavez, Executive Officer, AFL-CIO – South Bay Labor Council
John Gutierrez, Government Affairs Director, Comcast
Joan Kerr, Director – Supplier Diversity, Pacific Gas and Electric
Catherine Sandoval, Commissioner, California Public Utilities Commission
Dan Skopec, Vice President – Regulatory and Legislative Affairs, San Diego Gas and Electric
Tom Soto, Managing Partner and Co-Founder, Craton Equity Partners
Mastering the Art of Leadership in a Technological Age
The use of technology tools by the Obama campaign to inspire, generate resources, and organize millions of volunteers has raised interesting questions about leadership, civic participation and how social change happens. It is not possible to tackle problems like climate change, increasing wealth disparities or access to education without embracing new technologies and network strategies that enable us to reach wide audiences and mobilize support. Join us for a discussion on mastering the art of social justice leadership in an increasingly technological age.
Moderator
Melissa Bradley, CEO, Tides Foundation
Panelists
Matthew Haney, Executive Director, University of California Student Association
PJ Kim, Executive Director, Drum Major Institute
Carla Peterman, Commissioner, California Energy Commission
Emanuel Pleitez, Consultant, McKinsey and Company
Shari Slate, Senior Director – Inclusion Strategy, Cisco Systems
Starting Points of Change: The Correlation of Health and Wealth
In his first year, President Obama's Administration opted to tackle two of the most critical elements for change: health care reform and financial reform. In this panel, we will discuss the relationship between financial and personal health and how this relationship impacts communities. We will also examine the relationship and potential impact these two reforms have on communities of color, what opportunities these reforms bring, and what more needs to happen to achieve equity.
Moderators
Carla Saporta, Program Manager, The Greenlining Institute
Rosa Maria Martinez, Program Manager, The Greenlining Institute
Panelists
Tom Epstein, Vice President – Public Affairs, Blue Shield of California
Owen Garrick, MD/MBA, President, American Medical Association Foundation
Sunaena K. Chhatry, Public Policy and Communications Manager, EARN
Ed Hernandez, CA State Senator, Chair – State Senate Health Committee
Holly Mitchell, CA Assemblywoman, Chair – Budget Subcommittee on Health and Human Service