With yesterday's demise of state Sen. Scott Weiner's controversial SB 827, which would have overcome local zoning restrictions to allow for denser residential housing near transit, the question becomes, "What's next for efforts to address California's housing crisis?"
The bill faced major headwinds and critics from all corners. Labor sought to ensure that the workers could afford to live in the homes they were building. Racial equity groups were wary of top-down zoning approaches to socially engineer our way to modernity — approaches which historically have left communities of color farther from opportunity. Finally, and certainly not least, an army of "Not-In-My-Back-Yard" NIMBYs were up in arms over Weiner's assault on local control and vowed to destroy any abridgment of (affluent, white) neighborhoods to maintain "neighborhood character" (an oft-cited value that conveniently keeps low-income people and families of color from living in and enjoying the opportunity-rich schools and amenities found in these exclusive places).
To the credit of the bill's sponsors, SB 827 represented a bold effort to address two twin challenges of our time: climate change and affordable housing.  There is widespread consensus that if California is to achieve its ambitious climate goals, we will need to dramatically change our commute patterns away from highways and towards mass transit. It is also clear that in order to address the state's 3.5 million unit shortfall in housing units, we will need to invest in housing as basic jobs infrastructure; and to avoid the traffic pitfalls of mid-20th century suburban-oriented planning, those units should be located primarily in our urban cores where people want to live.
The housing crisis is not going away.  Additional gains from a comprehensive housing package were wiped away by the Trump corporate tax cut which undercut funding for affordable housing. Despite the out-migration of millions of Californians seeking more affordable living, the Golden State's population is projected to increase to 44.1 million people by 2030. Clearly, the status quo can't continue.
Ultimately, addressing the core cause of our housing crisis, which really is a nationwide phenomenon, requires a value shift: We must treat healthy, affordable housing as a fundamental human right. We need public investment in housing as essential infrastructure on the scale of the Marshall Plan to overcome our decades-long neglect of the housing sector. Unlike the public housing investments that began under FDR, 21st century investments need to be made without the racial covenants and redlining restrictions that undercut our shared prosperity.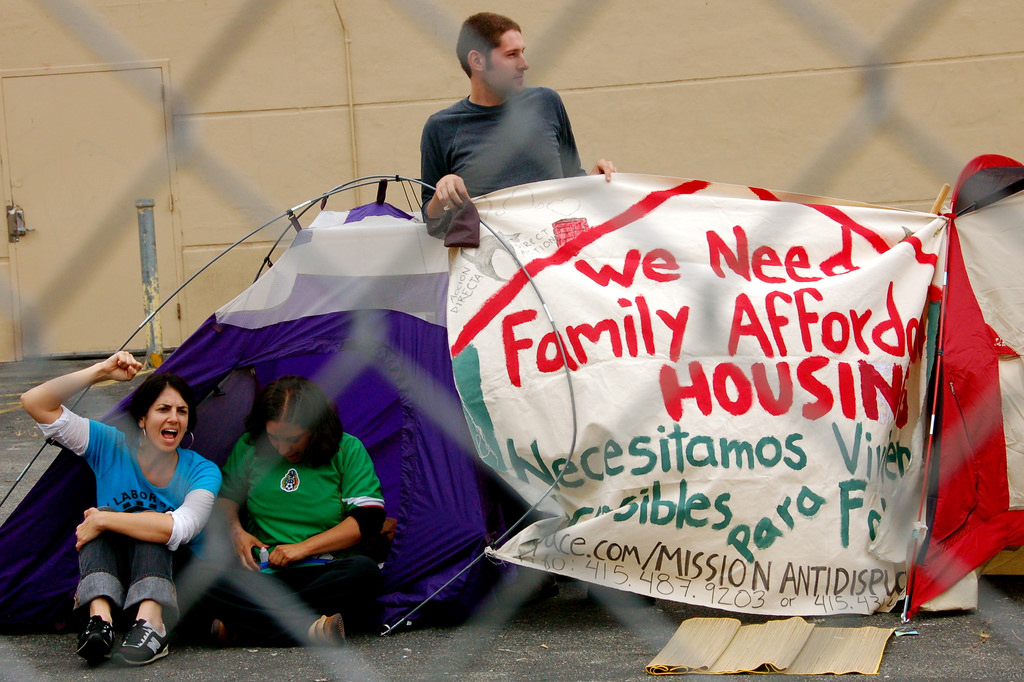 We can't expect this federal government to pursue sound investments in housing, so what can we do next in California to address our long-festering housing crisis?  A first step should be for our lawmakers to sit down and listen to the communities most adversely impacted by zoning and land use decisions, a strategic mistake Senator Weiner and the California YIMBY group made at the outset of the campaign for SB 827 that fueled distrust from communities of color — communities who approached the issue with very legitimate skepticism that they are meant to benefit from neighborhood change. At the Equity Summit in Chicago last week, one of the biggest takeaways was that we should look to people who have endured the most pain to help develop the remedies to our biggest social challenges.
The vast majority of Californians understand that we need transit-oriented development to make our way to a sustainable and prosperous 21st century economy. It is critical, however, that we bake equity (just and fair inclusion) into our growth plans. Let us have that urgent conversation about what an equitable version of SB 827 would look like. As we look at how to make affordable housing both a right and a reality, let us all listen first to the voices of those systematically deprived from opportunity in the past to ensure a future where everyone can achieve their version of the California Dream.
Kỳ-Nam Kwon Miller is Greenlining's Economic Equity Director. Follow him on Twitter.