Born in El Paso, Texas, a tri-border city between New Mexico, Texas, and Ciudad Juarez, Mexico, I grew up surrounded by Mexican culture my whole life. Finally leaving the desert to study chemical engineering at UC Berkeley felt exciting and refreshing. In the sea of faces in my engineering classes and the residence hall, it soon became obvious that I was one of the very few Latinas. This new, unfamiliar feeling of being a minority forced me to analyze my identity as a Chicana with a new lens. In search of a music ensemble as well as this exploration of my identity, I joined Mariachi Luz de Oro despite the fact that I had previously only played violin in classical settings. Through mariachi music, I not only express my culture and identity as a Chicana, but also have formed a friend group and become part of the Hispanic community at Cal.
I was introduced to Casa Joaquin Murrieta by mariachi members who are also Casa alumni. Living at Casa has really helped me solidify my sense of identity by immersing me in the diversity and social justice community at Berkeley. Casa has not only consistently acted as a rehearsal and meeting space for our mariachi but has also acted as a multicultural space for hosting outreach events.
Recently at Casa Joaquin, our mariachi hosted Mariachi Puente, a youth Mariachi group made up of students from grades six through 11 from Davis. We shared our love of Mexican culture and made music together, introduced them to life at Cal, and shared our experiences applying to college and scholarships. As predominantly low-income, first-generation students, we were able to share our personal experiences with the Davis students who come from similar backgrounds. The former Casistas and I were proud to inform these students of welcoming spaces such as Casa Joaquin and the Educational Opportunities Program that provide resources for underrepresented students. By sharing our love of Mexican cultural music as well as our unique backgrounds and experiences before coming to Cal, we hoped to give these students the encouragement and guidance they need to be successful in high school and later navigate the college application process.
These outreach events enable students to see their experiences and backgrounds represented in higher education; underrepresented communities of color need the encouragement and sense of inclusion drawn from this representation to ensure their continued success. As a Casista and member of Mariachi Luz de Oro, I am so proud to be able to contribute to and represent the Latino community in the greater northern California area in this way.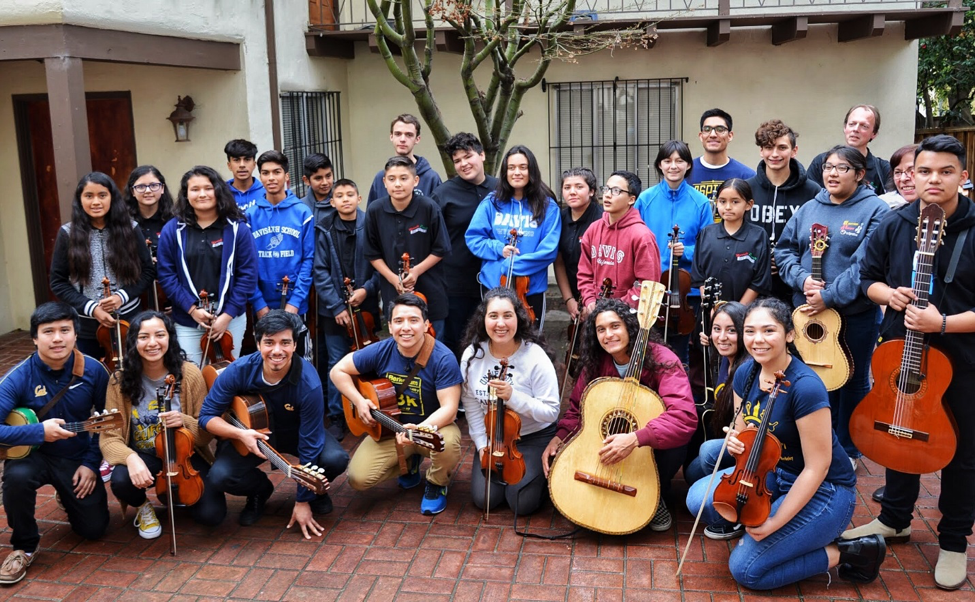 Lauren Sermeño is a second-year Chicana student from El Paso, Texas studying Chemical Engineering at UC Berkeley. She is also a resident at Casa Joaquin Murrieta, the Greenlining Academy's residential leadership program, a violinist of Mariachi Luz de Oro, a member of Engineers Without Borders' Panama team, and the co-founder of the ASL (American Sign Language) Club at Berkeley.