As I leave my house on the way to class, my eye catches the giant banner hanging outside the sorority across the street reading, "150 years of Pi Beta Phi." My initial thought was wow, 150 years ago my ancestors were barely given the right to a life free from slavery. As a UC Berkeley student, it is nearly impossible for me not to think about what my place on this campus means as a student of color, the spaces that have been historically denied to people of color within the university, and the history that I carry with me.
For the past two years I have been able to live at Casa Joaquin Murrieta, a hidden gem with a vibrant history rooted in the Third World Liberation Front of the late 1960s. As an Ethnic Studies major, I knew of this movement's impact on campus, giving us the Ethnic Studies department in an attempt to decolonize the university, but didn't realize that it also helped to establish the place that I now live.
In March, my housemates and I had the honor of hosting a dinner for John Gamboa, Robert Apodaca and Louie Briones, three of Casa's founders. Gamboa took us back to that turbulent time in 1969 when, after negotiating with the chancellor, Gamboa and a few other students were able to recruit 77 Latinx students to UC Berkeley. But upon arrival, these newly admitted students had no place to stay. The students determined that they needed a place of their own, and after more negotiating with the university, acquired a house on Durant Avenue before finally moving to Casa's present location on Piedmont Avenue four years later.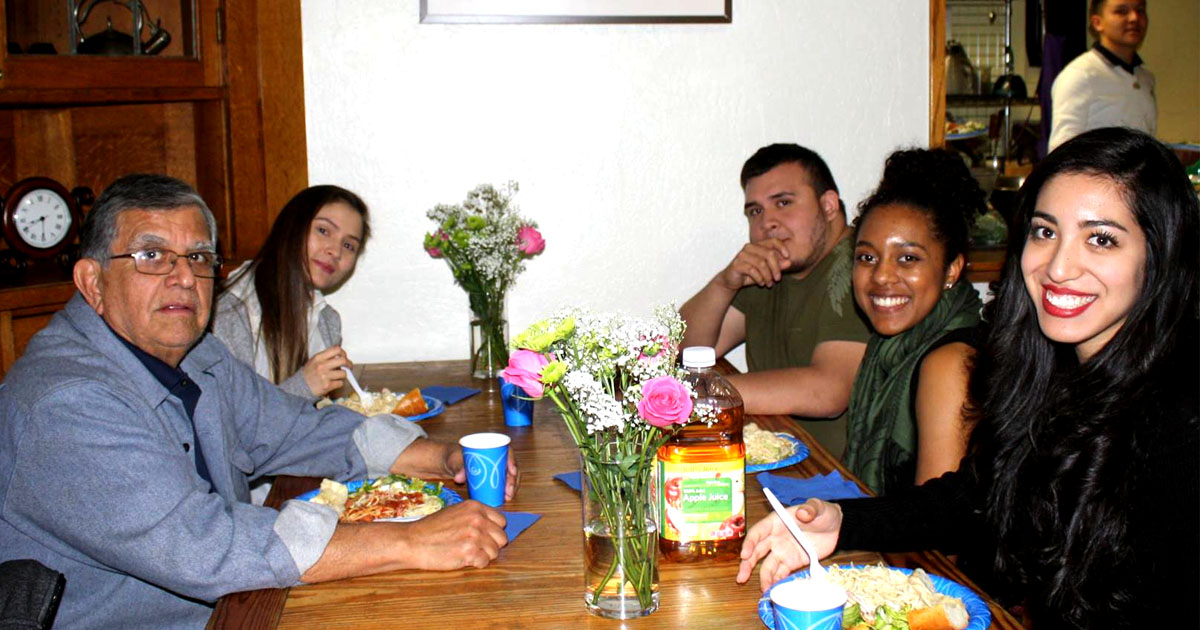 Casa Joaquin Murrieta started as a student-run and operated Latinx housing cooperative. Separate from university housing and the Berkeley Student Cooperatives, Casa wielded more autonomy in its role as student housing, becoming more than just a place to live. It was intimately linked to social justice work and community engagement. Apodaca talked about the times he and his housemates helped stage a walkout at Oakland High School and how they used to host elementary students from Oakland on weekends. Casa residents had a student-run newspaper that was distributed periodically, and soon enough people from all over came to visit Casa: hippies, organizers, other student activists and even the Young Lords. Casa residents and its founders did a lot to develop each other's political consciousness and involvement.
That banner hanging outside the sorority reminded me of the reality of exclusion and alienation people of color have lived with both outside and inside the university. Yet it was 18, 19 and 20-year-old Latinos who leveraged the university's resources to establish something they considered absolutely necessary for them as students at a predominantly white institution. As Briones put it, "It's not a calling it's a curse." Fighting for the things that matter to us and reclaiming the things that have been systematically denied to us are lifelong pursuits. And as people with this history, we have inherited this duty. For Louie Briones, John Gamboa and Robert Apodaca, this crystallized in the form of Casa Joaquin Murrieta, where non-traditional students can find themselves occupying a space that affirms their existence. Their legacy has allowed me to better understand my place as a student of color on this campus as well as my commitment to activism.
Marisa Johnson is a Black- Latinx student from Madera, California studying Ethnic Studies at UC Berkeley. She also serves as an Advisor at Casa Joaquin Murrieta, the Greenlining Academy's residential leadership program.