It's been more than 50 years since Dr. Martin Luther King, Jr.'s "I Have a Dream Speech," but economic prosperity for black and brown people in the United States continues to be just that – a dream.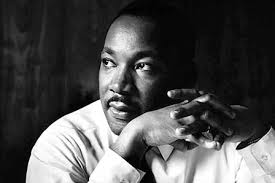 Yes, we've elected the nation's first black president to his second term, and yes black women are enrolling in college at record numbers. But despite this progress, almost 12 percent of black Americans remain stuck in Great Depression levels of unemployment, and nearly half of black men are arrested by the age of 23, according to a recent study. Somewhere between the civil rights and Occupy movements, our nation broke its core promise – that everyone willing to work hard would have access to good jobs, quality education, and safe neighborhoods – all key tenets of the American Dream.
Pathways Out of Poverty: Boys and Men of Color and Jobs in the Health Sector, a new report I co-authored for the Greenlining Institute, offers some solutions on how to make sure future generations still have access to that Dream. We know that the health sector is the fastest growing sector of the U.S. economy, due in part to an aging population and changes under the Affordable Care Act. We also know that boys and men of color have the highest unemployment rate of any group. Creating ladders of opportunity for boys and men of color to enter the health sector, therefore, isn't just the right thing to do; it's also the smart thing to do.
Nowhere is that more true than right here in California. Governor Jerry Brown's new budget proposal estimates that Latinos will become the state's largest ethnic group sometime in March, but among young adults the new majority is already here. Seventy percent of boys under the age of 24 are born into communities of color, and in six years it will be 80 percent. This means that California's future, politically and economically, is tied to the success of communities of color.
To make sure boys and men of color are part of that success story, California needs to start investing in programs that work directly with them. One of the state's priority investments should be in career pathway programs that connect traditional K-12 education to lifelong career opportunities. A good example of such a program is the Health Tech Academy in South Sacramento,  a 'school within a school' that offers students hands-on experience in the health field – and soon the opportunity to become a licensed medical technician. While this program is currently funded through traditional education streams, we believe that additional career pathway funding will increase the long-term viability of such programs, and give schools more flexibility in designing and implementing courses.
But education is just one piece of the puzzle. California also needs to reform its juvenile justice system and place a higher priority on making sure youth and young men who enter the system at a young age are successfully reintegrated into society. Mandatory criminal background checks, while intended for good, often times act as blanket barriers to employment, making it difficult for those with criminal backgrounds to achieve financial independence. To remedy this, state officials should adopt federal Equal Employment Opportunities Commission recommendations that approach background checks on a case-by-case basis instead of one-size-fits all approach. This would allow candidates an opportunity to prove themselves, instead of judging them just on past mistakes.
This week we honored one of the greatest activists, intellectuals, and popular figures in American history. Next month we'll honor the history of blacks and their contributions to American society. Now, more than ever, we need to recommit ourselves to Dr. King's belief that a person's character – not their race – should be the primary indicator of their success in life. California is in a unique spot – free of Washington gridlock and with an economy on the upswing – to finally fulfill that promise. As we look to the next 50 years, let's commit to creating ways for communities of color to become fully integrated into American society. It's time we make Dr. King's dream a reality.