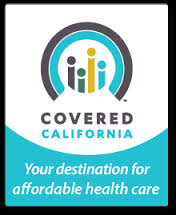 Health care as we know it is changing, and that's a big deal! Last week our new health policy fellow blogged about this historic moment, provided information on who will most likely benefit from the expansions occurring due to the Affordable Care Act, and highlighted some outreach efforts that are happening now.
Starting TODAY Californians can now shop and compare health plans and enroll into an affordable, quality plan through Covered California, for coverage to begin on January 1, 2014. If you have questions or need some extra help with your application, call Covered California at 1-800-300-1506 and a person will be able to help you in your preferred language. Need more information on your options and the historic changes to health care that are happening today? You can find information and fact sheets in multiple languages at the Covered California website.
When you cut through the fog of political rhetoric, this reform will help millions of real Americans who until now have had no health coverage.  That's not just theory: It's already helping real people like the mom of our 2012-13 health fellow, Adrian Sanchez. Sometimes Americans like to complain about government, but this is one government program that literally saves lives.
Get informed! Get Covered! Enroll Today!