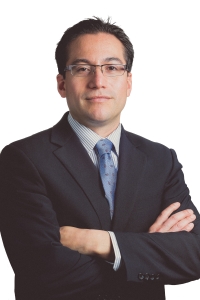 From Orson Aguilar
Read Orson's Bio

Greenlining was created 21 years ago to fight redlining, the practice of denying economic opportunities to people of color. Little did we know then that America would rapidly become majority people of color.
Today, the majority of all babies born in the country are of color and the vast majority of new households in America are diverse. In other words, America's economic engine lies in the strength and potential that communities of color bring.
The growing racial wealth gap in our country demonstrates that the economy needs new models and new ways of thinking. Instead of just stock market gains, we need economic indicators that capture true human progress. We need to reverse our upside-down tax system that rewards hedge fund managers to the detriment of working people.  We need models that put communities of color in the C-suite, not just in the basement. We need anchor institutions such as banks, utilities, insurance companies, hospitals and tech companies to "Think Different" and make diversity a key element in their practices. We need models that invest in youth and don't simply lock them up. And most importantly, we need models that are driven by people of color themselves.
This year, Greenlining has taken its own bold step to create new economic models by committing to reclaim, revitalize, and transform a failed bank building in the heart of downtown Oakland. We are taking an abandoned eyesore and turning it into a flourishing, energy -efficient conference and nonprofit center built with minority-owned businesses and local employees. But our vision goes far beyond the walls of this building.
We are thinking big with this project, aiming to redefine the process by which not-for-profit organizations, government, individuals, and corporations invest in communities. We will need your help to make this vision a reality.
Our strength is powered by a courageous board, a dynamic staff, our funders, and our visionary founders.  Our compass is rooted in leaders such as David Glover, Greenlining Founding Board Member, whom we lost last year to cancer. We hope you will join us in honoring David's legacy by continuing to fight for justice and fairness as David always did.